Local. Trusted. Family Owned.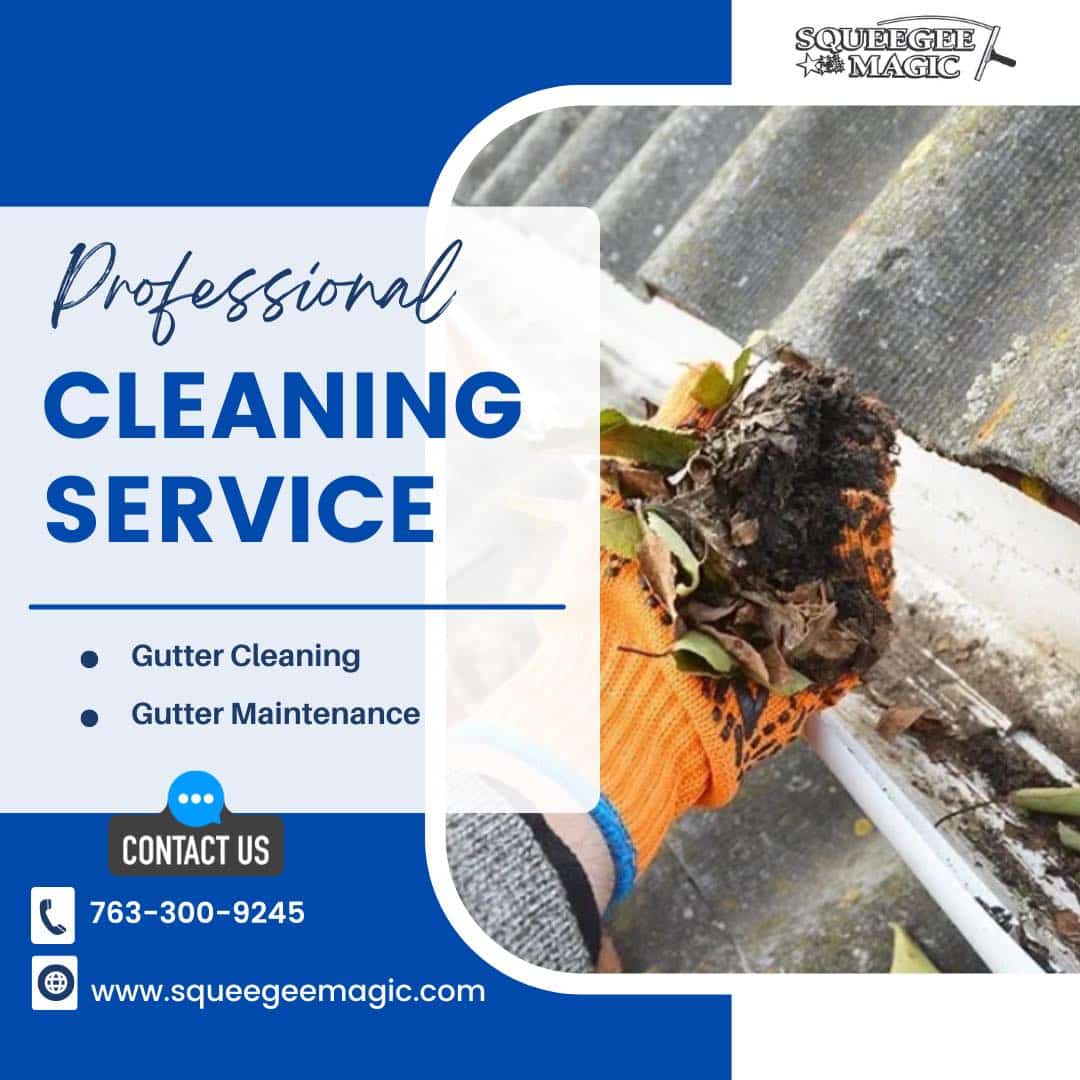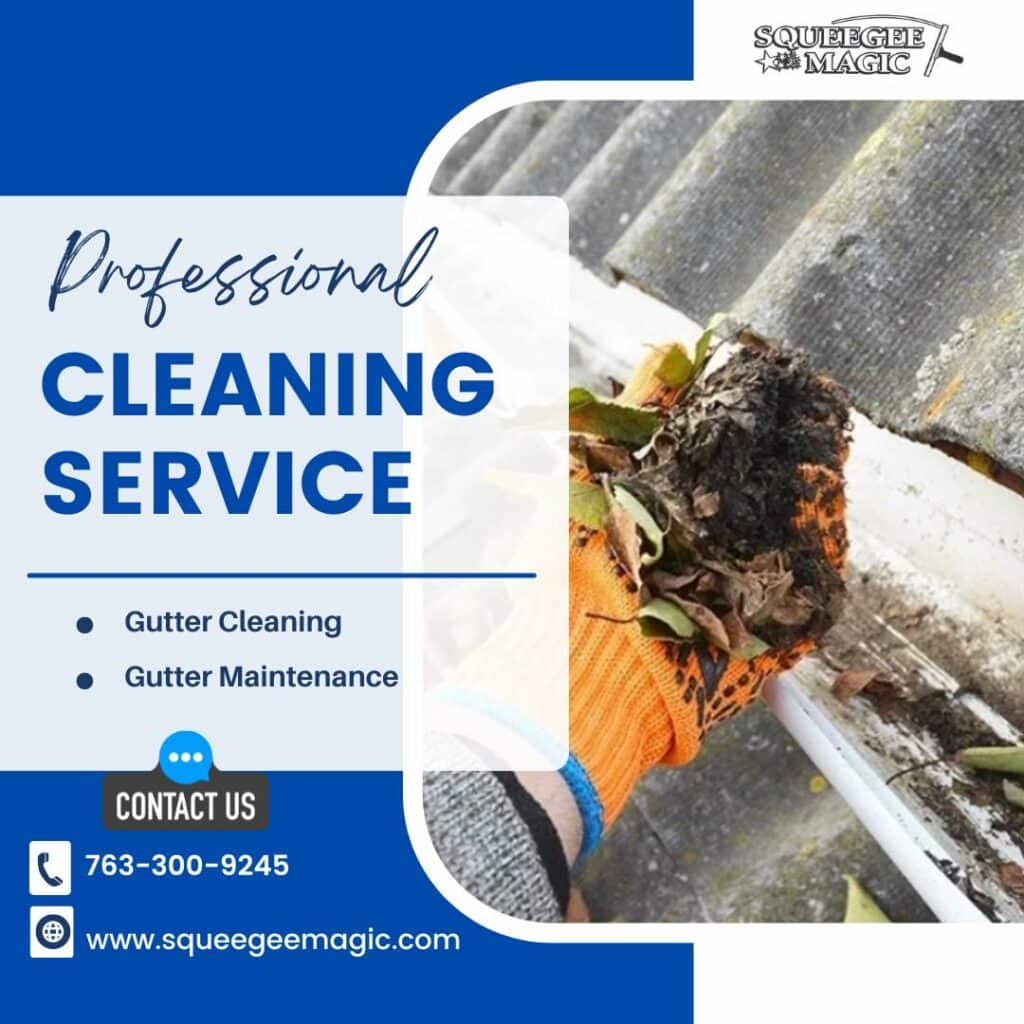 Top-Rated Gutter
Cleaning in Osseo
While it's one of the smallest cities in the country, Osseo, MN is a highly sought-after place to live. Not only does it offer a small town and tight-knit communal feeling, but Osseo also offers a slower and more tranquil pace of life to 2600 people who call it home. Despite not having that many homes or residents, Osseo homes are still subjected to the same demands of Mother Nature as all other homes in the country. 
Located in one of the wetter parts of the state, residents in the greater Minneapolis area experience a considerable amount more rainfall than their neighbors in the northwest. All of that wind and rain can wreak havoc on gutters, and keeping them clean can be a difficult and time-consuming process. Unfortunately for already time-strapped homeowners, dirty gutters can create a host of problems if left unchecked for too long.
Searching for Osseo
Gutter Cleaning Near Me?
Clogged gutters are the most common problem homeowners report having with their rain gutters, and water damage is one of the biggest risks to your home. Gutters can build up clogs full of damaging materials over time, especially under heavy weather conditions like rain and snow. Unfortunately, these dirty gutters can become a breeding ground for problems. 
Overflowing water can leak into roof panels and cause damage, or the detritus can become a nesting ground for pests and rodents. Those pests can bring bacteria into your home and cause a health risk to you and your family. Even worse, the damp conditions in a clogged gutter are the perfect breeding ground for potentially toxic mold. Mold spores can easily travel into your home via the air ducts and can trigger allergic reactions or respiratory distress!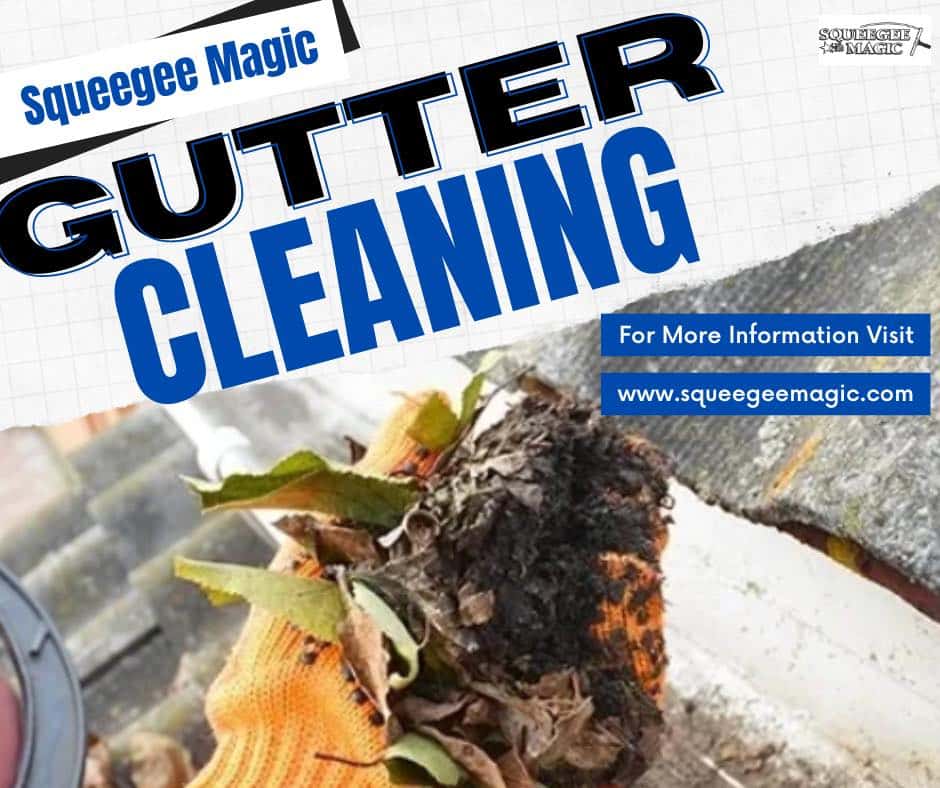 Local. Trusted. Family Owned.
Gutter Cleaning Done Right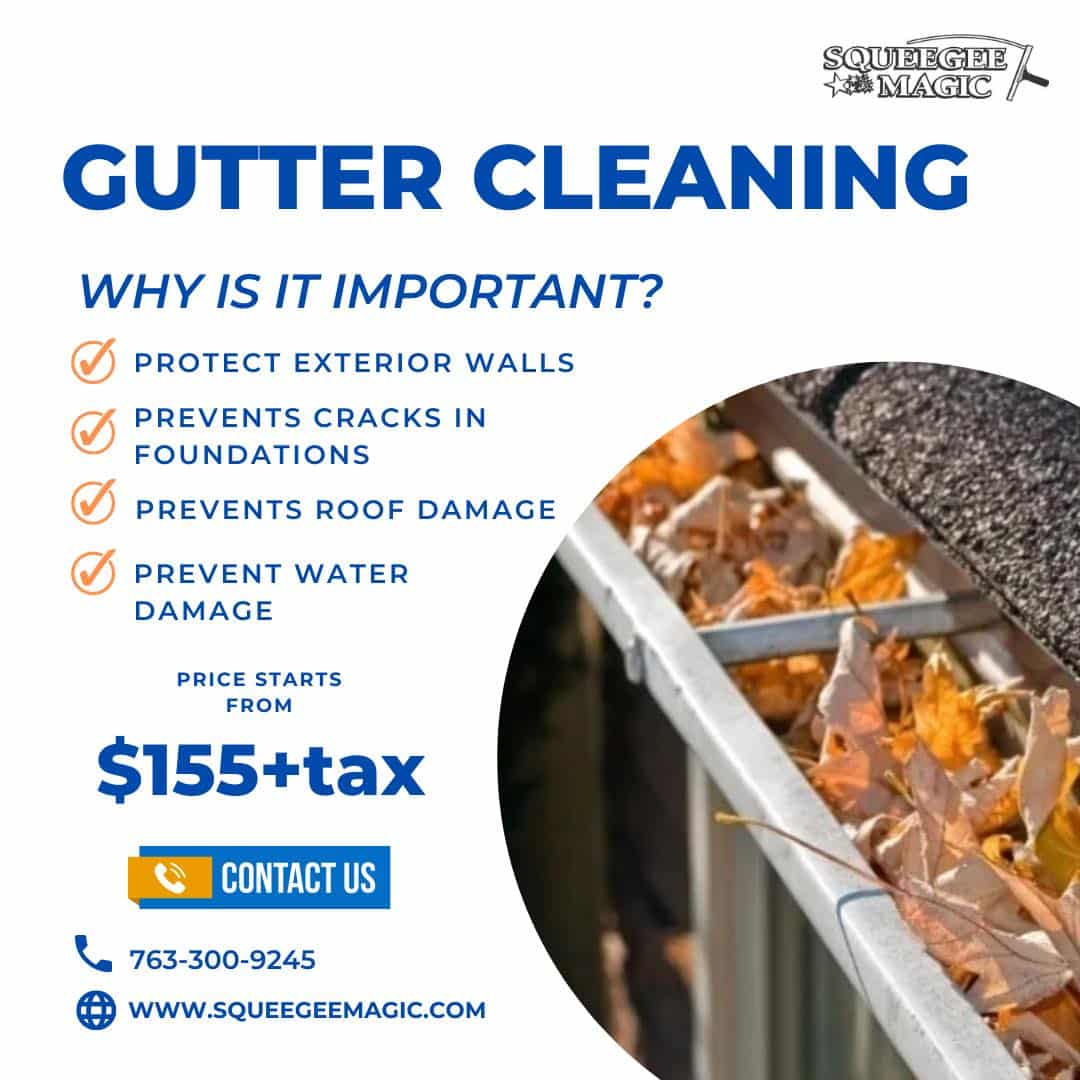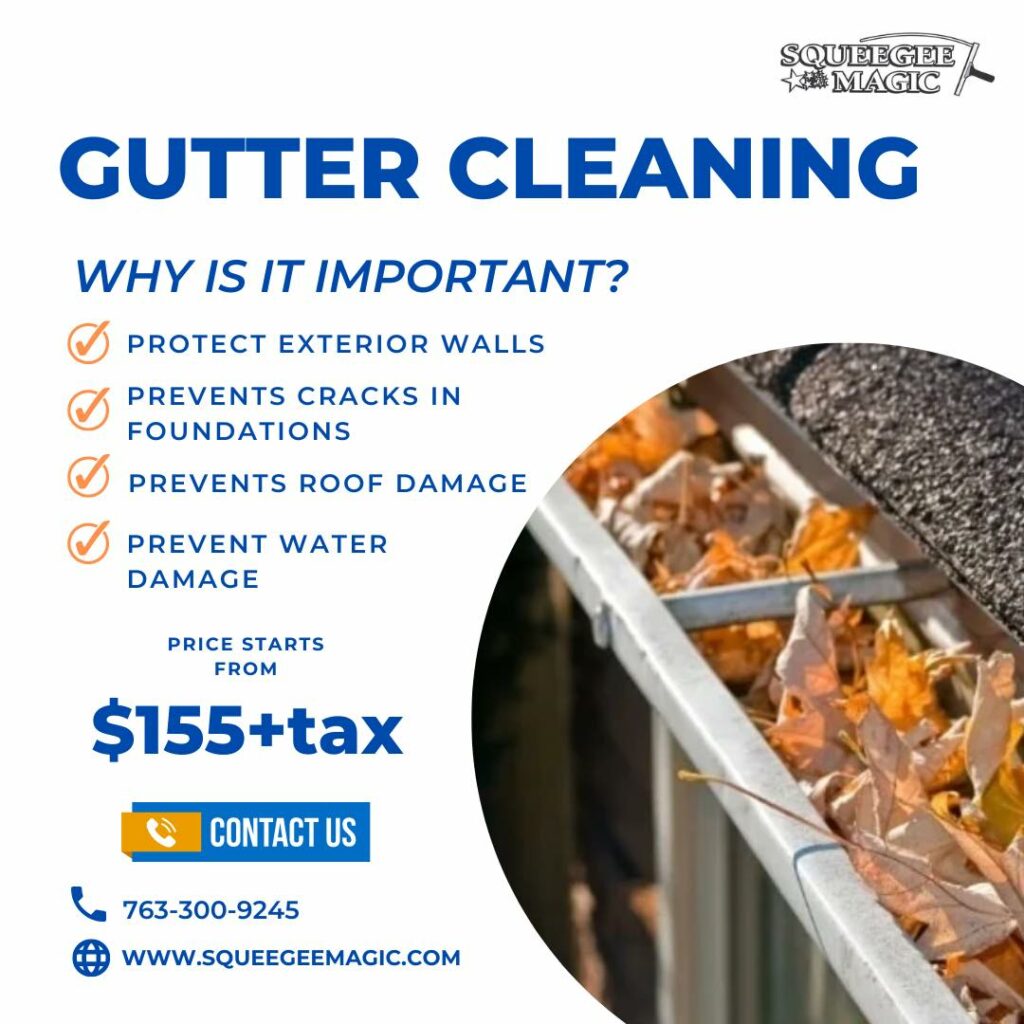 Expert Rain Gutter Cleaning
Osseo MN Residents Trust
If you're tired of dealing with unsightly, clogged-up gutters, it might be time to call a professional Osseo gutter cleaning service that understands how to safely and thoroughly clean out clogged gutters. Squeegee Magic is the top-rated, professional gutter cleaning service in the greater Minneapolis area. We specialize in clogged gutter cleanouts and leaf removal by safely gaining access to the gutter network around your home to ensure it's clean and working properly. 
As soon as our team arrives at your property, we will get to work on a full network gutter cleanout by getting up close and personal with your gutters. Our experts work by hand to ensure that every inch of your gutter is left sparkling clean and functioning properly. While we are cleaning out your gutter, our technicians will be sure to carefully package all of the debris so that it doesn't find its way back into your yard. 
We understand how frustrating it would be if the debris from your gutters was simply "moved" into your precious backyard! After we complete our gutter cleaning service, we will begin full efficiency testing to ensure the downspouts and gutter channels are working like your home was just built. Before wrapping up every job we make sure that our work area is even cleaner than we found it and we will provide full gutter washing so you can focus on enjoying your freshly cleaned gutters!
Call Today for Gutter Cleaning
Service in Osseo, MN!
We take the quality of your gutter cleanout as seriously as we would for any of our own homes. Our clients love the peace of mind they have when they work with a company that they can trust to treat their property with respect and care. By utilizing regular gutter cleaning services, you ensure that you are getting the most out of your property and are invested in its long-term health. While it may seem small, clogged gutters are no joke. 
Don't let a simple and inexpensive solution turn into a large and expensive problem. Most professionals recommend gutters are cleaned thoroughly twice a year, and when you clean as thoroughly as our technicians do, that should be all you need! Of course, if your property has unique needs and features that cause your gutters to clog more often, we would be happy to provide our professional opinions to come up with the best gutter cleaning plan for your property.
If you're not sure where to start, or even about the state your rain gutters are currently in, the first step is contacting one of our trained service professionals. After all, you probably aren't on your roof looking down at your gutters all that often! Leave the hard work to us, give us a call, or visit us online to request a quote and book an appointment and let us keep your gutters clean. Be sure to ask if we are running any promotions when you speak with our friendly and helpful staff members so that you can save even more money. Keep your gutters clean and your house happy with Squeegee Magic's professional gutter cleaning in Osseo, MN!
We hired *COMPANY NAME* for *SERVICE* and couldn't be happier with their service! From start to completion they were professional, on time, friendly, and were a pleasure to work with.
We couldn't be happier after the *SERVICE* service from *COMPANY NAME*. We will definitely be hiring them again in the future.
*COMPANY NAME* did an amazing job on our home. We would definitely recommend this company to anyone looking for professional *SERVICE*!
I highly recommend *COMPANY* to anyone who's looking for *SERVICE*. They were very thorough and reasonably priced as well!