Local. Trusted. Family Owned.
Gutter Cleaning Eden Prairie MN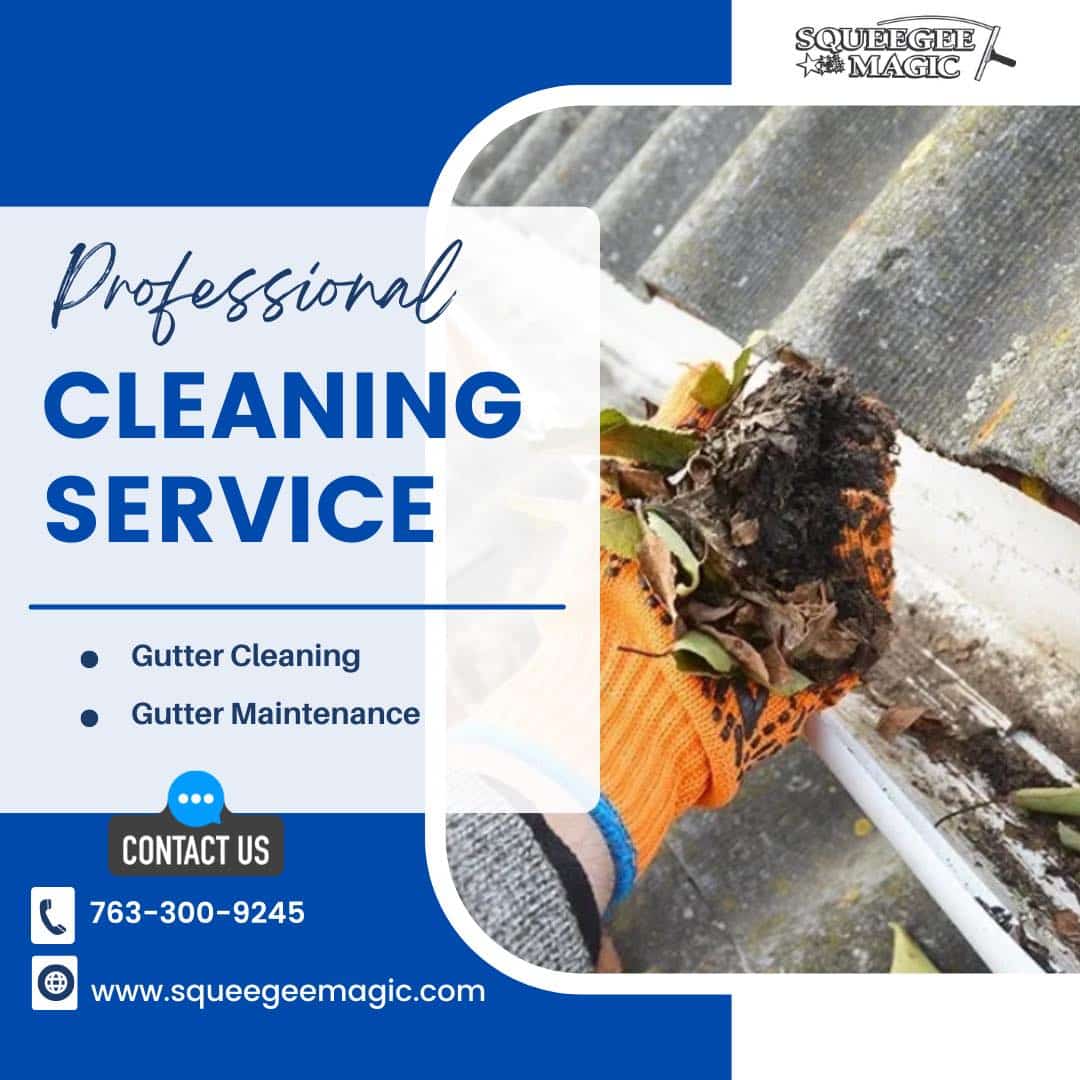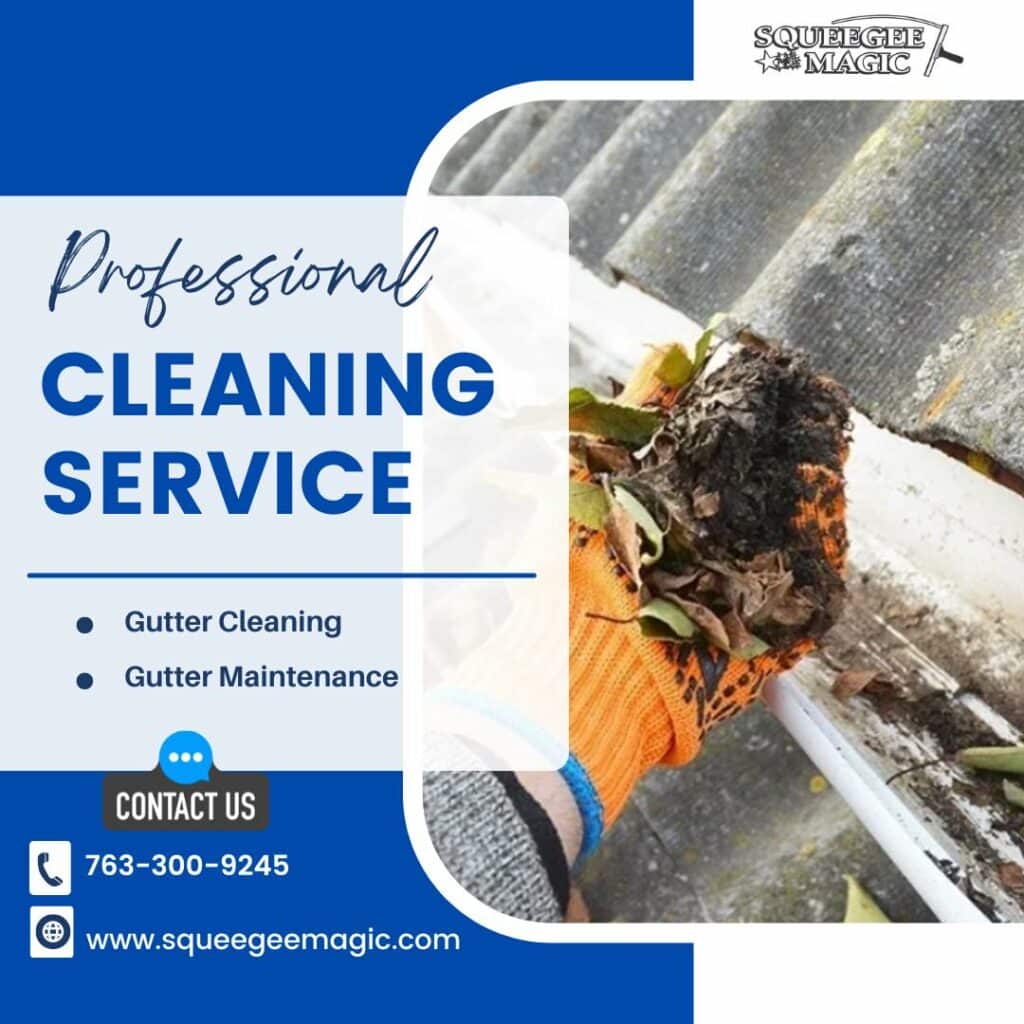 Top-Rated Gutter
Cleaning in Eden Prairie
If you have seen telltale signs of moss on your gutters or roof, it's essential to take action immediately. Left unchecked, moss can cause severe damage to your home and even invite pests like insects and critters. Moss is a plant that thrives in shady, damp environments like those found under eaves or near shaded trees. It overgrows and is capable of spreading across large areas if left unchecked. This growth can cause many problems for homeowners who do not take the necessary steps to keep their homes free from this invasive species. First and foremost, moss growth can clog gutters, leading to water buildup around your home's foundation or in basements or crawl spaces. This can lead to water damage in these areas and an increased risk of flooding if there's a heavy rainstorm. Additionally, moss-covered roofs are more prone to leaking because the plant has no roots; therefore, it fails to provide a strong enough barrier against moisture seeping into cracks between shingles or other roofing materials.
The best way to prevent damage caused by moss growth is to limit its access to shady spots near your home where it will thrive; this includes trimming back trees with overhanging branches that provide ideal plant habitats. Additionally, removing accumulated debris such as leaves from gutters will help prevent clogs, allowing standing water to accumulate around your home's foundation—a perfect breeding ground for moss growth! More importantly, performing a routine house gutter cleaning is critical to ensure you won't accumulate moss growth.
Searching for Eden Prairie
Gutter Cleaning Near Me?
At Squeegee Magic, we offer exemplary gutter cleaning services that go above and beyond. We understand how important it is to keep your gutters working well to protect your property, so we prioritize providing high-quality clean outs that you can count on. Our staff is dedicated to ensuring the job is done right and will take the time to thoroughly inspect your gutters before, during, and after cleanout. We want you to be delighted with our work and promise that every clean-out we do meets the highest quality standards. As a result, we guarantee you'll see one of the best gutter cleaning Eden Prairie, MN, has to offer.
Our gutter cleaning results have been renowned. By manually cleaning your gutters up close and personal, no debris is left behind, and any potential issues are taken care of quickly and efficiently. This makes our service more effective than other methods- such as high-pressure hoses or remote cameras – because our team can easily remove the most difficult of obstructions. So if you're looking for Eden Prairie, a gutter cleaning service near me, or local gutter cleaning services, look no further than Squeegee Magic.
At Squeegee Magic, we understand that to clean your gutters thoroughly, we need to get in close and assess the situation. Our technicians are fully equipped to handle any project because of their exceptional attention to detail. Thanks to their expert knowledge and skill, you can rest assured that all leaves and unwanted mold will be gone entirely from your gutters upon completion of the job. We excel at providing premier gutter clean out services for your home maintenance needs. We also strive to be the best gutter cleaning company we can be in listening to your needs and acting on them.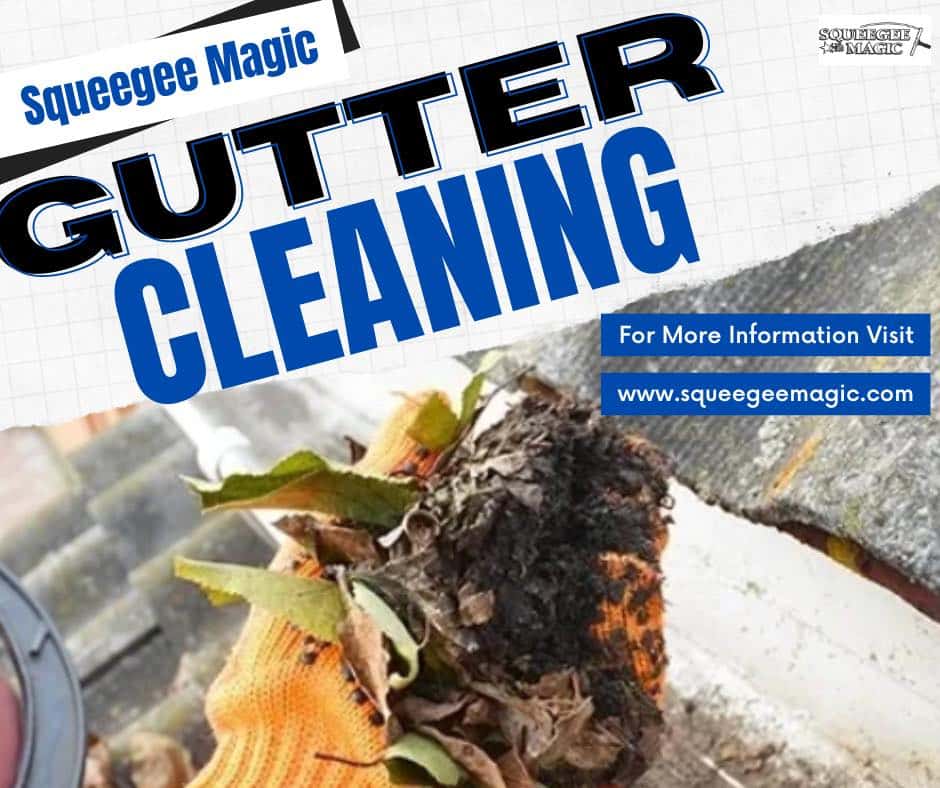 Local. Trusted. Family Owned.
Gutter Cleaning Done Right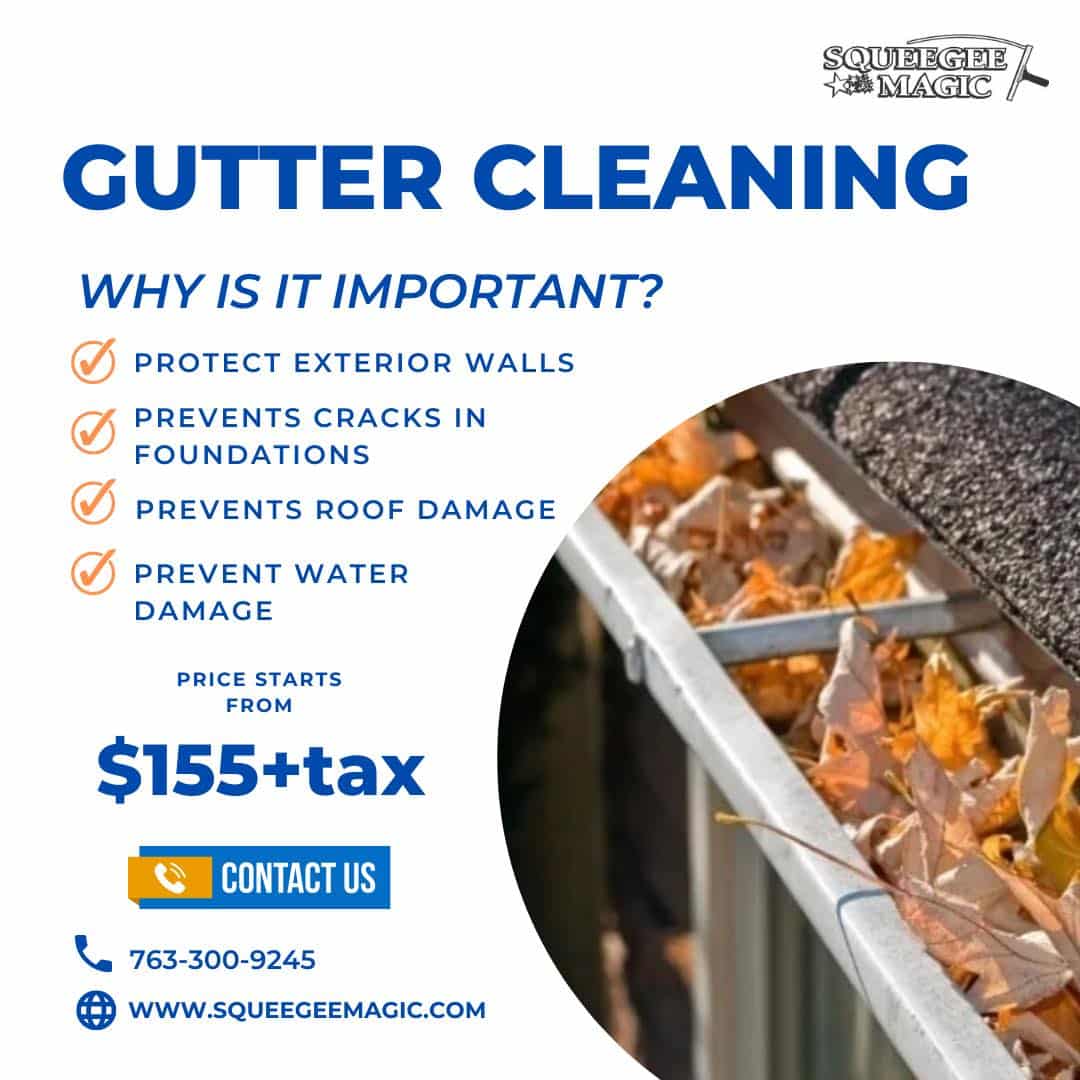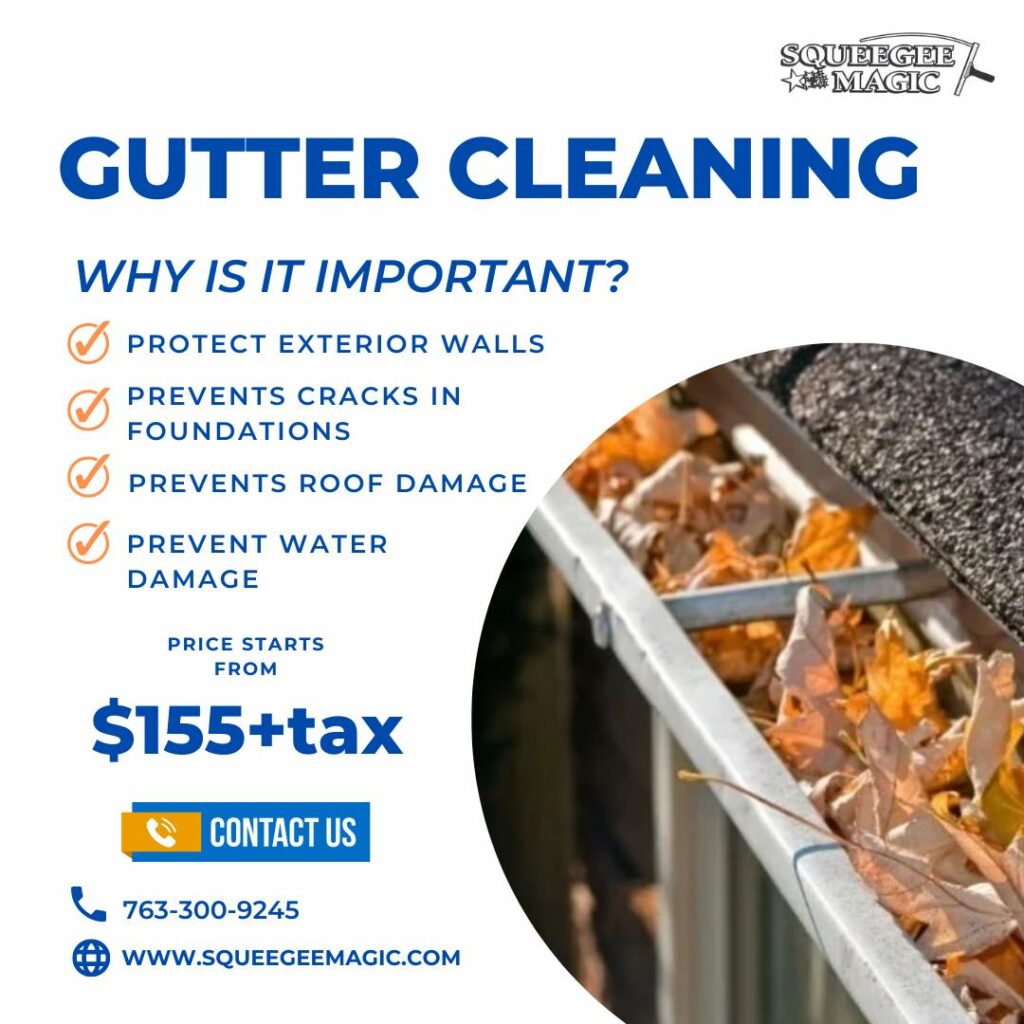 Expert Rain Gutter Cleaning
Eden Prairie MN Residents Trust
When you hire us for your rain gutter cleaning, you can expect constant communication throughout the process. We know that it's crucial for our customers to feel informed and up-to-date on their projects, so we keep them in the loop every step of the way. We will also provide regular updates on our progress via phone, email, or text message. In addition to excellent communication, we strive to offer a professional attitude during all customer interactions. We understand this is an important job, and we take pride in doing it right. Our team members are highly skilled professionals passionate about providing superior service with each job they take on.
Our technicians follow strict safety standards when working on homes and always ensure that all equipment is used correctly and maintained for optimal performance. We also offer liability insurance coverage so that you can have peace of mind knowing that we cover any potential damage or accidents. At Squeegee Magic, we understand how stressful it can be to take care of important home maintenance tasks like rain gutter cleaning. That's why we strive to provide top-notch customer service and communication at every step so you can rest easy knowing your home is in good hands.
Call Today for Gutter Cleaning
Service in Eden Prairie, MN!
Eden Prairie, Minnesota, has abundant things to do and see. Located just outside Minneapolis and Saint Paul, it has become known as one of the Twin Cities premier communities for quality education and recreation. The city boasts an impressive selection of outdoor activities with 21 parks frequented by locals who partake in everything from golfing and disc golf to fishing, biking, and more. Shopping enthusiasts can take advantage of Eden Prairie's 80 unique retailers at Mall of America or choose from iconic big box stores throughout the city. This thriving city also has superior dining options that range from farm-to-table concepts to popular bars, pubs, cafes, and bakeries.
Get in touch with Squeegee Magic for a reliable gutter cleaning service. We are experienced professionals who are experts at maintaining the integrity of your gutter system. With our range of rain gutter cleaning service techniques, we can ensure that any gutter system is shining and functioning correctly. Our professionals have years of valuable experience in dealing with all types of gutter systems, from traditional models to the most modern ones. Don't hesitate to call us for your gutter cleaning needs – we guarantee you won't be disappointed!
We hired *COMPANY NAME* for *SERVICE* and couldn't be happier with their service! From start to completion they were professional, on time, friendly, and were a pleasure to work with.
We couldn't be happier after the *SERVICE* service from *COMPANY NAME*. We will definitely be hiring them again in the future.
*COMPANY NAME* did an amazing job on our home. We would definitely recommend this company to anyone looking for professional *SERVICE*!
I highly recommend *COMPANY* to anyone who's looking for *SERVICE*. They were very thorough and reasonably priced as well!