Local. Trusted. Family Owned.
Window Cleaning Eden Prairie MN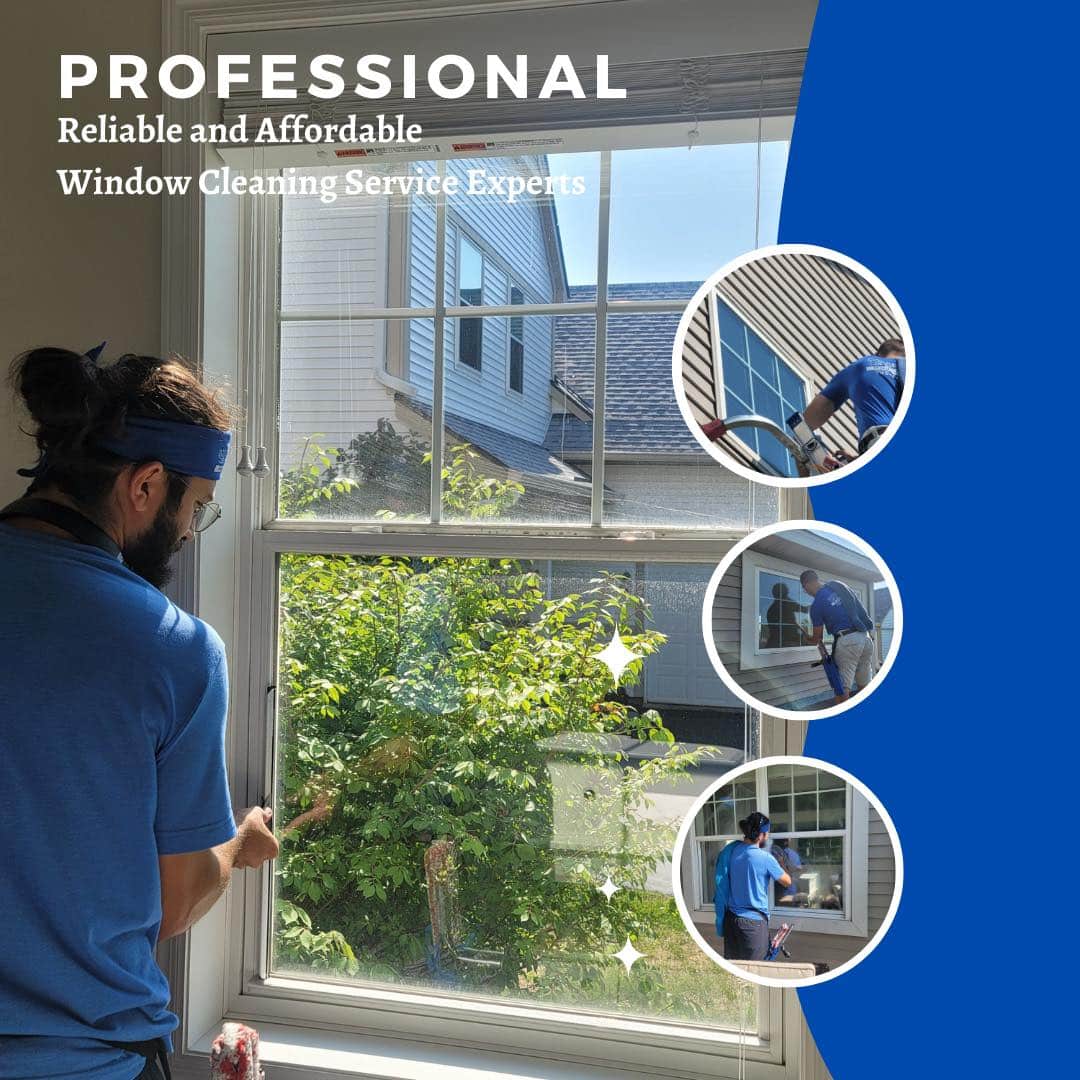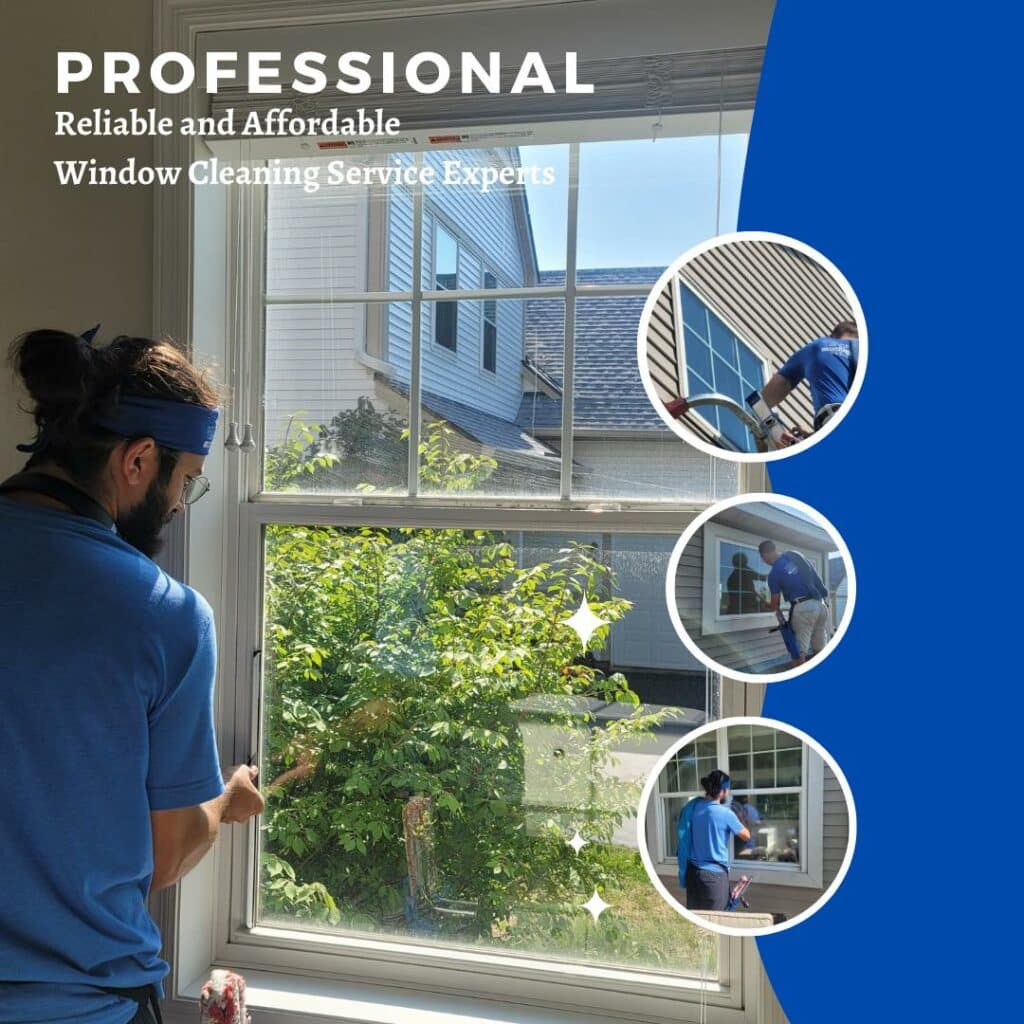 Top-Rated Window
Cleaning in Eden Prairie
Winter weather in Minnesota can be brutal, and if you're not prepared, it can take a toll on your home. Maintaining your windows is vital to keeping your home comfortable and efficient during winter. A professional window cleaning process can help ensure that your windows function optimally to keep the cold out and the warmth in. When professionally cleaned, windows become more efficient at keeping out the cold air and preventing warm air from leaving your home. First, dirt and debris buildup on glass panes causes a film to cover the surface of your window. This film reduces natural light that enters your home and reflects heat away from it. Air leaks or broken seals around the window's frame can also be uncovered during a professional window cleaning process, impacting your windows' ability to keep your house warm.
These issues become most apparent in the winter months due to temperature differences between indoors and outdoors being highly visible through foggy or frosted windows. It's essential to take precautionary steps, such as using insulated curtains over any windows that may be susceptible to outside weather conditions and having them professionally cleaned regularly so you know they perform as expected throughout all four seasons of the year.
Searching for Eden Prairie Window
Cleaning Near Me?
Cleaning windows yourself is one option, but it requires specific tools and equipment to properly clean all parts of each window without missing any spots or leaving streaks behind. In addition, climbing ladders and scaffolding can be dangerous for those unfamiliar with these activities – even more so during slippery winter conditions. By choosing an experienced professional window cleaner, you have the assurance that no detail will go unnoticed while ensuring all safety protocols are followed during every job.
Our window cleaning service understands how essential proper window functionality is to have your home functioning at its best. We take great pride in providing top-notch window cleaning services that ensure your windows stay clean and clear while preserving the integrity of your windows as well as helping you maintain comfortable living temperatures inside. Our team of knowledgeable experts uses only safe materials and advanced technology when cutting, cleaning, and polishing your windows so that you can enjoy the same excellent results with every visit. For that additional boost of peace of mind, we guarantee to deliver the highest quality services for all our customers – so you can count on us to get the residential window washing job done right the first time!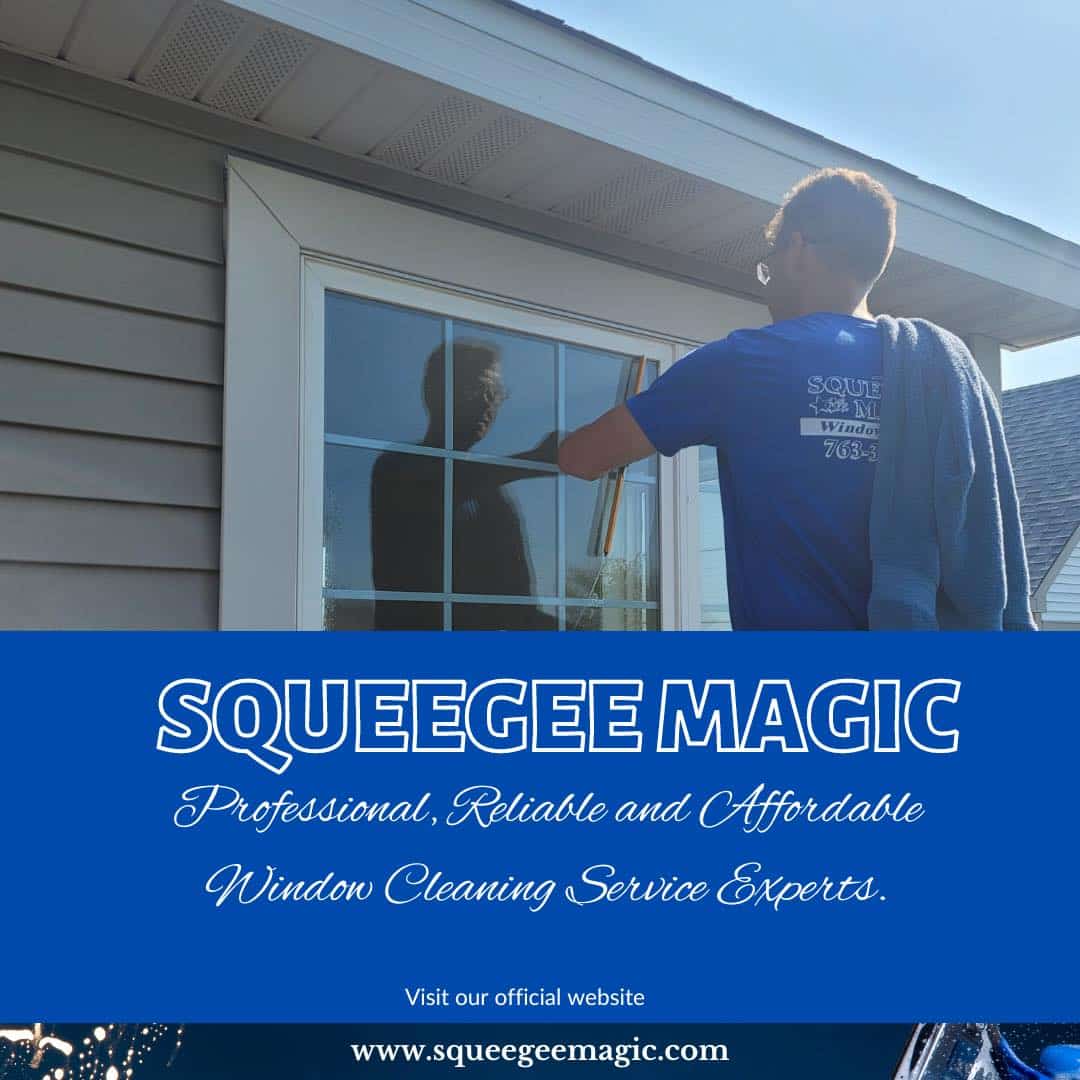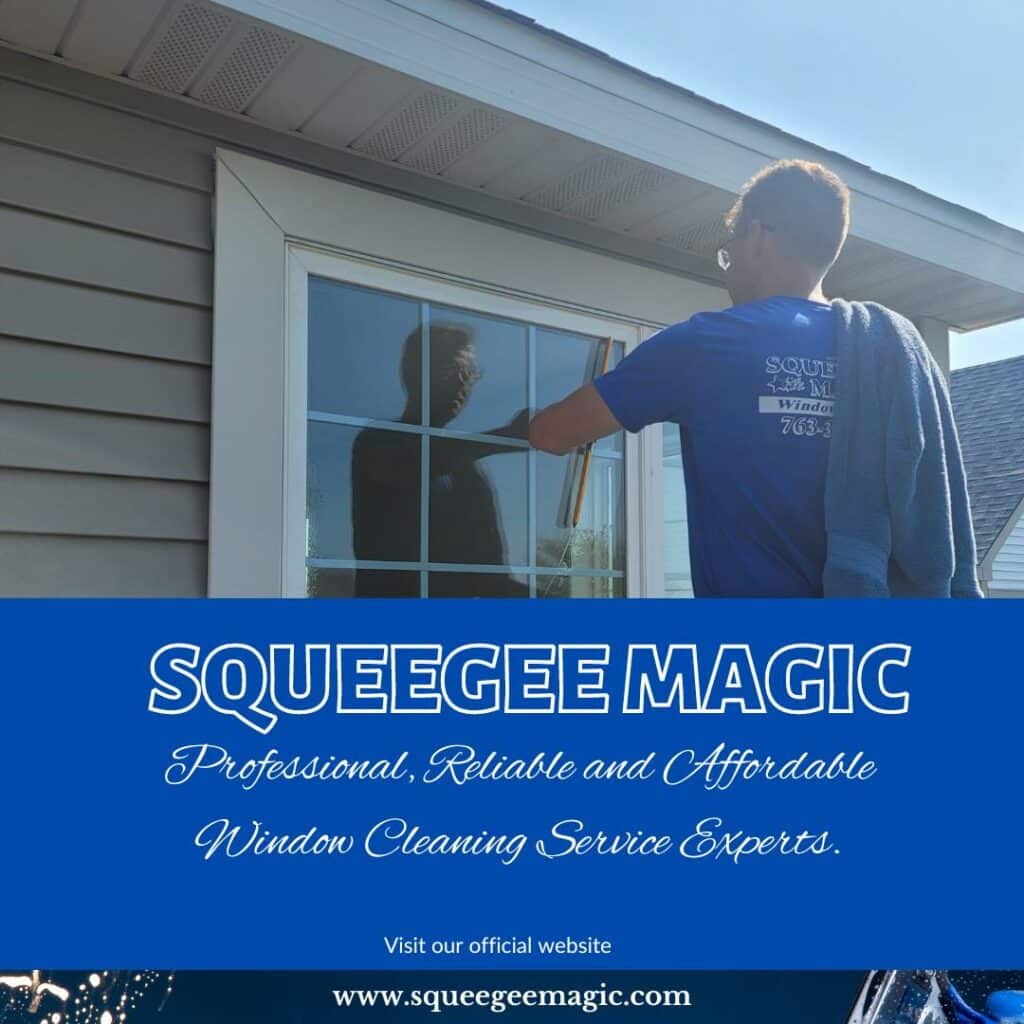 Local. Trusted. Family Owned.
Window Cleaning Done Right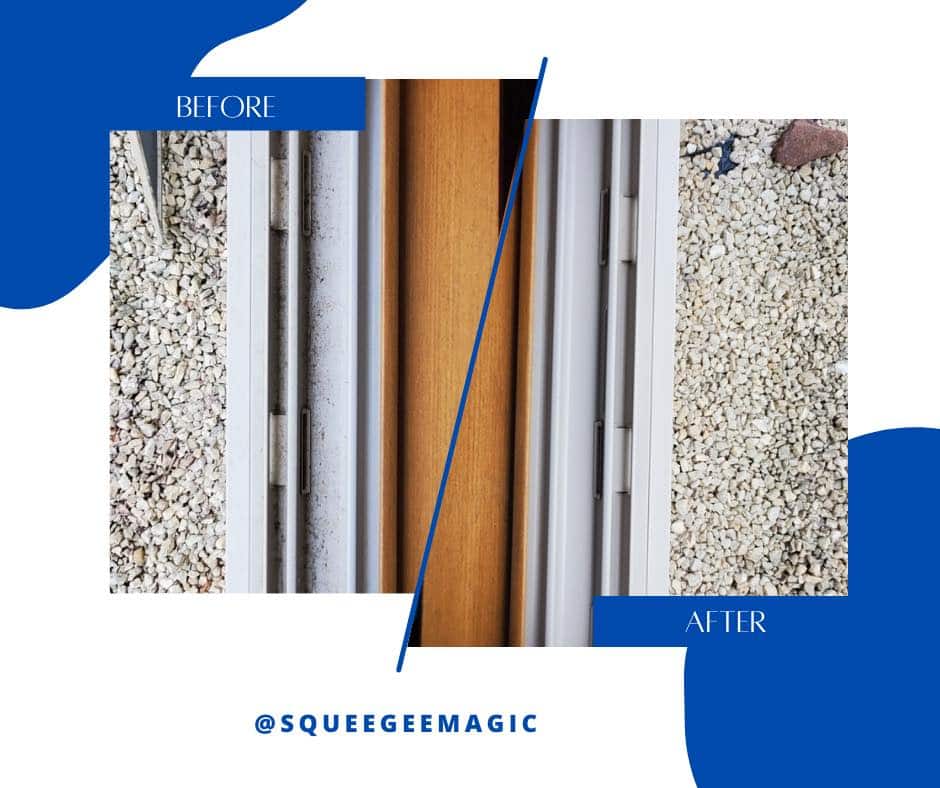 Expert Window Washing
Eden Prairie MN Residents Trust
As a top-rated window cleaning company, we offer a comprehensive 6-step residential window cleaning process. Our process ensures that your windows are sparkling clean and streak-free. We start by giving the glass a nice aggressive scrub with a micro-fiber sponge. This abrasive scrub removes dirt and debris from the surface of the glass, making it easier for us to clean. We use our special micro-fiber sponges to ensure that all dirt and grime are removed from the glass without scratching or damaging it in any way. Once we have given the glass an initial scrub, we use a micro-fiber towel to get the bug exoskeletons, bird droppings, and stubborn dirt off the glass. This step is essential to ensure that all these hard-to-remove contaminants are thoroughly removed before moving on to our next steps. After using our micro-fiber towel, we will sponge the glass up again to remove all remaining dirt and debris. This step helps ensure that all dirt and grime have been completely removed from the surface of your windows so that they sparkle like new ones once we are done. Once all dirt and debris have been removed from your windows, we use our wax-on/wax-off squeegee method to leave them with a streak-free shine. Our wax helps protect your windows from future dirt build-up while giving them an extra layer of protection against scratches and smudges.
Call Today for Window
Washing in Eden Prairie, MN!
Situated southwest of Minneapolis, Eden Prairie, MN, is a premier city known for its gorgeous parks and natural beauty. Many outdoor recreation opportunities range from the sprawling Murphy-Hanrehan Park to the breathtaking Minnesota Landscape Arboretum. The city also offers many attractions, such as an enriched cultural center, eclectic shopping centers, and award-winning restaurants. In addition, Eden Prairie is home to multiple businesses providing jobs to over 15,000 residents in various industries. With its abundant activities and ample job opportunities, it is no surprise that Eden Prairie has been rated one of America's top cities on numerous occasions.
If you live in Eden Prairie, MN, or a nearby area and are looking for window washing Eden Prairie, MN, or window washing near me Eden Prairie window cleaning near me, we're the professionals to call. As an expert window-washing company, the team here at Squeegee Magic understands how important it is to provide our customers with the most superior service available. We ensure that every customer is satisfied with our work by offering our 100% satisfaction guarantee and strive to build relationships so that each of our customers becomes a lifetime client. Our devotion to providing extraordinary window washing ensures that you will be more than pleased by what we offer. See us today, and let us give you a sparkle for your windows. Our team of talented and friendly technicians makes for some of the best window cleaning Eden Prairie, MN, has to offer!
We hired *COMPANY NAME* for *SERVICE* and couldn't be happier with their service! From start to completion they were professional, on time, friendly, and were a pleasure to work with.
We couldn't be happier after the *SERVICE* service from *COMPANY NAME*. We will definitely be hiring them again in the future.
*COMPANY NAME* did an amazing job on our home. We would definitely recommend this company to anyone looking for professional *SERVICE*!
I highly recommend *COMPANY* to anyone who's looking for *SERVICE*. They were very thorough and reasonably priced as well!