Local. Trusted. Family Owned.
Ice Dam Removal Eden Prairie MN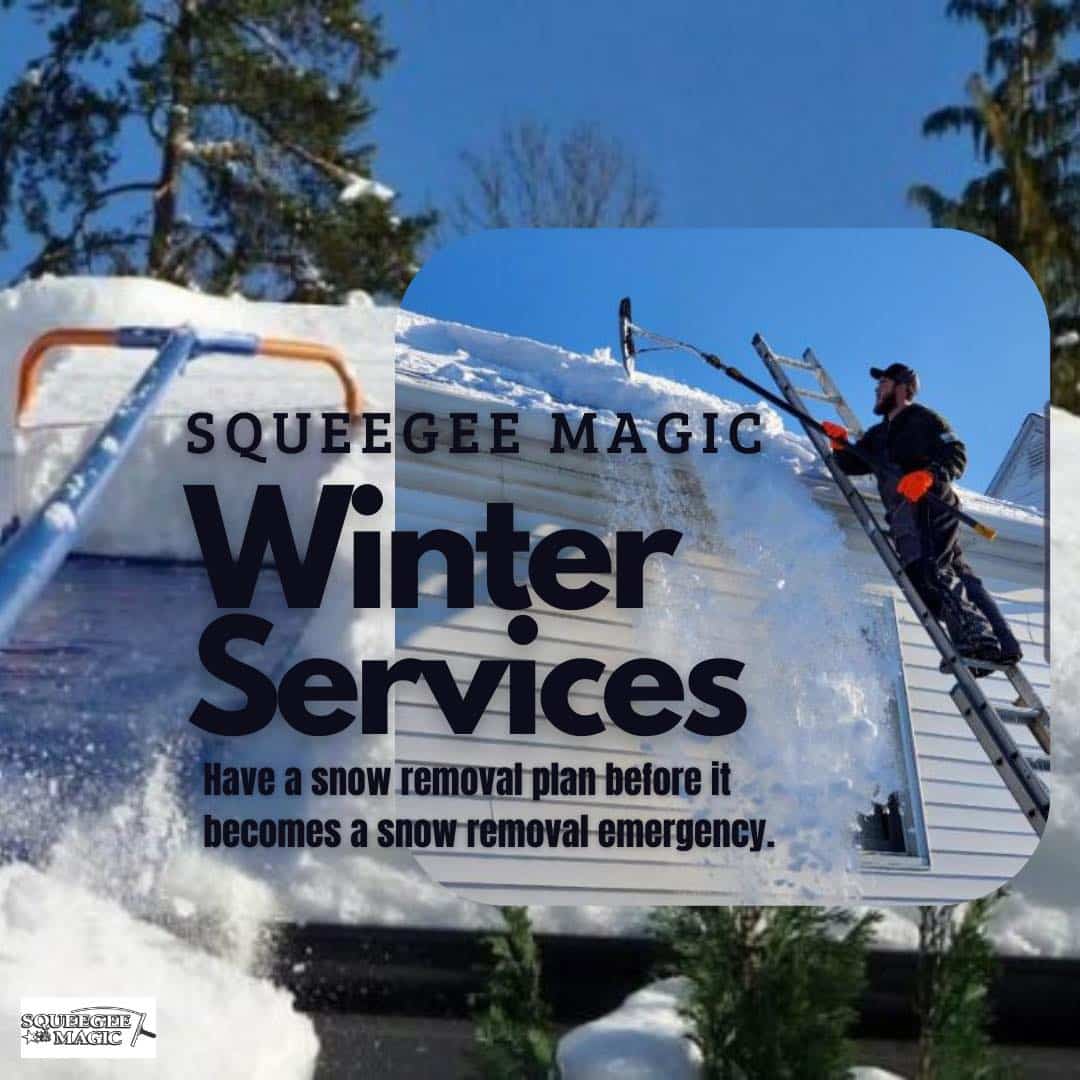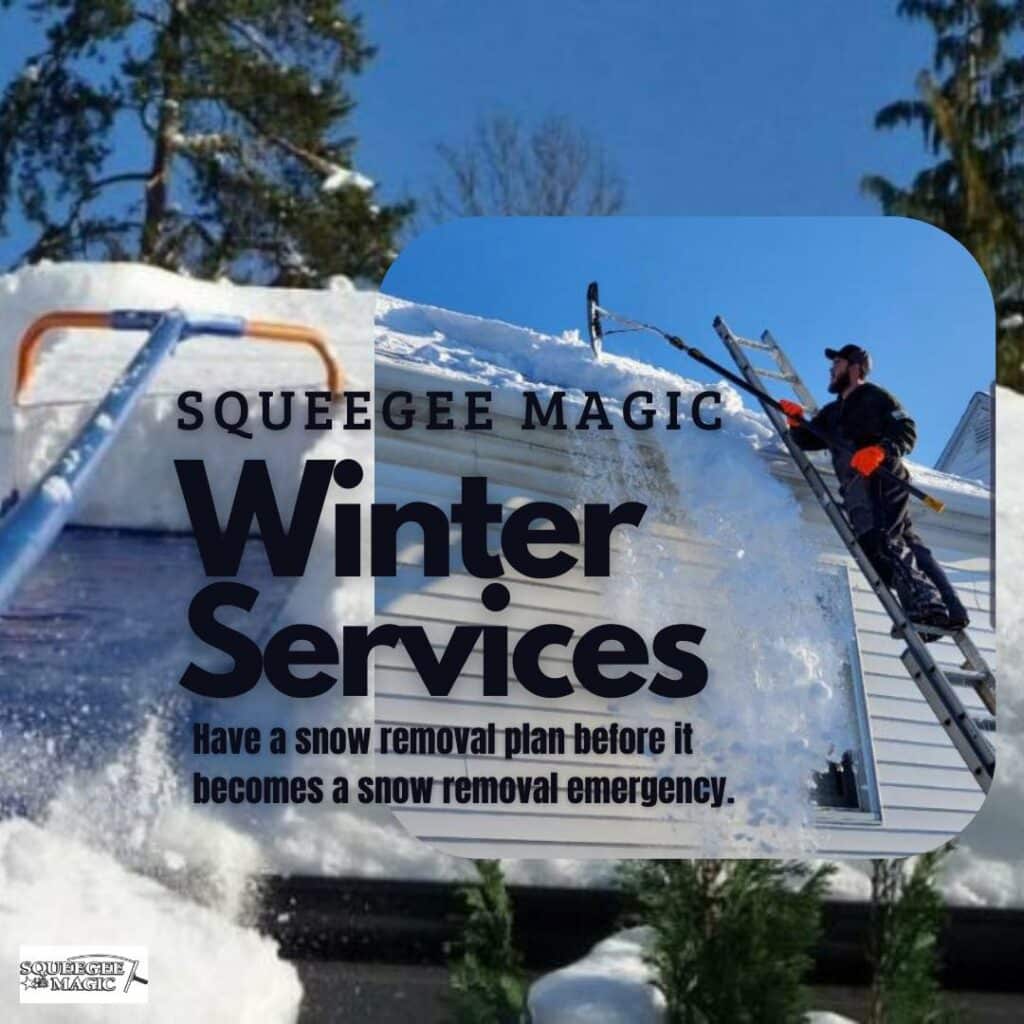 Top-Rated Ice Dam
Removal in Eden Prairie
As the winter season approaches, homeowners need to be aware of the dangers posed by ice dams. An ice dam is a build-up of ice in your gutters that can cause severe damage to your roof and home. In some cases, icicles on the roof indicate an ice dam, but not always. Ice dams occur when the snow melts on the warm parts of your roof, then refreezes when it reaches the cold areas near the eaves. Some indicators of an ice dam include excess moisture on the roof, water stains on your walls, or ice build-up behind the icicles on your gutters. If you notice any warning signs, you must address them as soon as possible. Ice dams can cause serious damage if left unchecked and can be costly and time-consuming to repair. Homeowners need to know how to identify an ice dam and what steps they should take if they find one on their property— namely, finding an ice dam removal service that works for their schedule and budget.
Searching for Eden Prairie Ice
Dam Steaming Near Me?
Although you can attempt removing ice dams from the roof on your own, it's essential to consider the risks associated with not ironing a professional. Professional services can provide experienced workers with safe, effective methods for removing ice dams without damaging the roof or adjacent surfaces. They also have access to specialized tools that can help to save time and money in getting rid of the ice dam. Hiring professionals means that safety protocols and proper roof installation techniques are followed, which can help advise against future damage. In addition, professional roof snow removal service providers will often offer warranties on both the labor and materials used in the process, helping homeowners feel more secure about their investment in ice dam removal.
At Squeegee Magic, we're proud to provide Minnesota homeowners with a premier ice dam steaming service. Our teams of professionals are well-prepared to tackle even the most severe winter weather conditions, guaranteeing your home remains safe from the pernicious ice dams that can tear away at flashing and gutters. With our guaranteed results and vast experience handling extreme winters, you can be sure your home will remain securely protected – no matter how powerful Mother Nature's winter fury may be.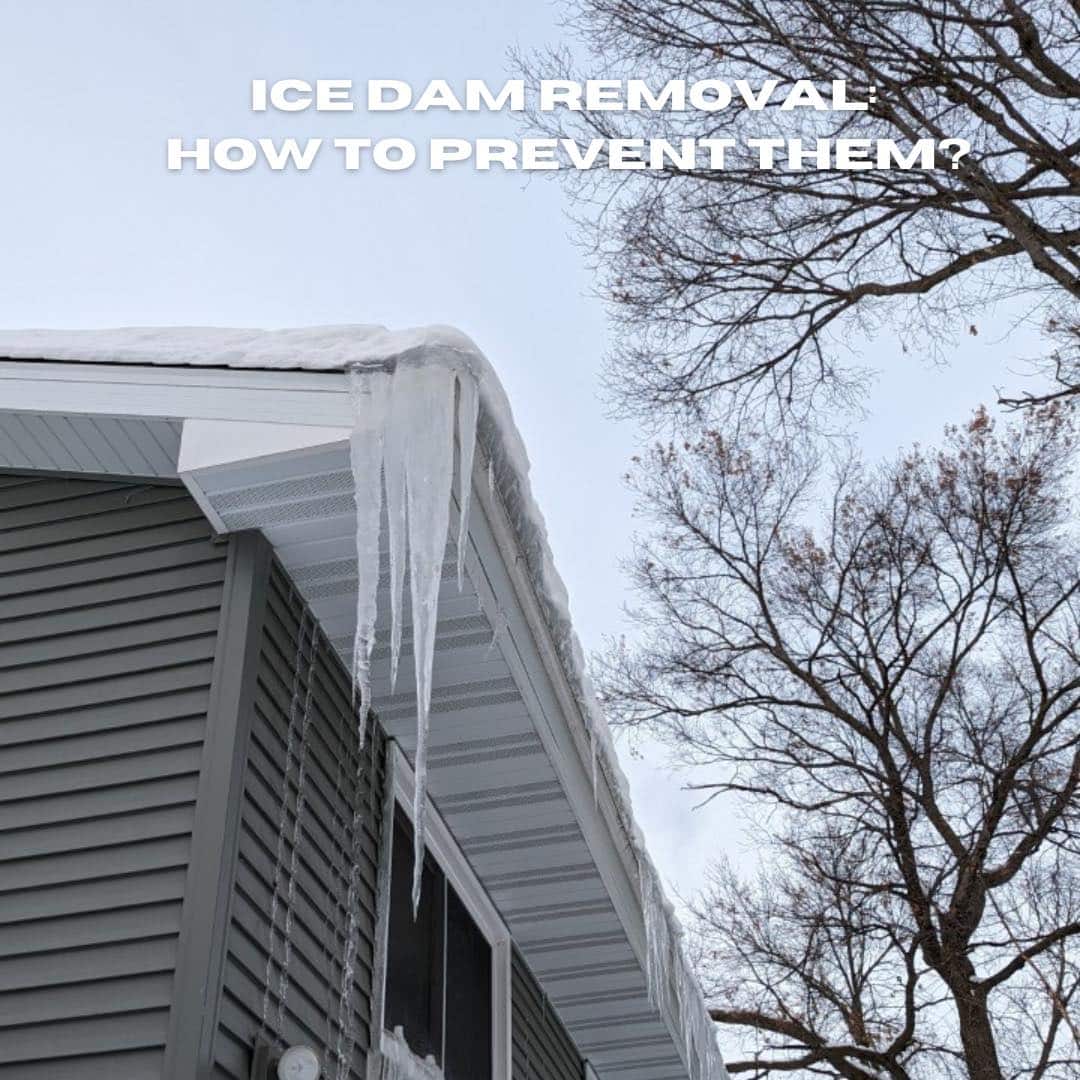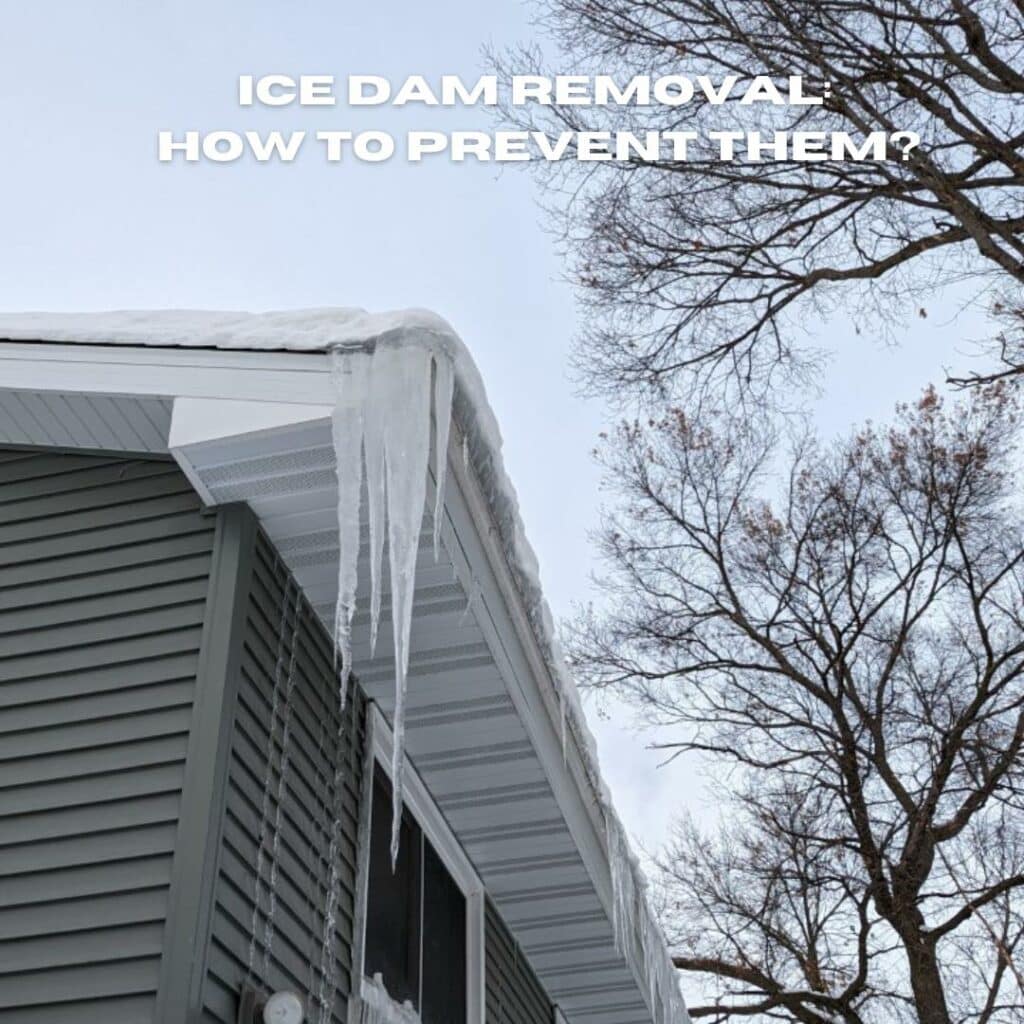 Local. Trusted. Family Owned.
Ice Dam Removal Done Right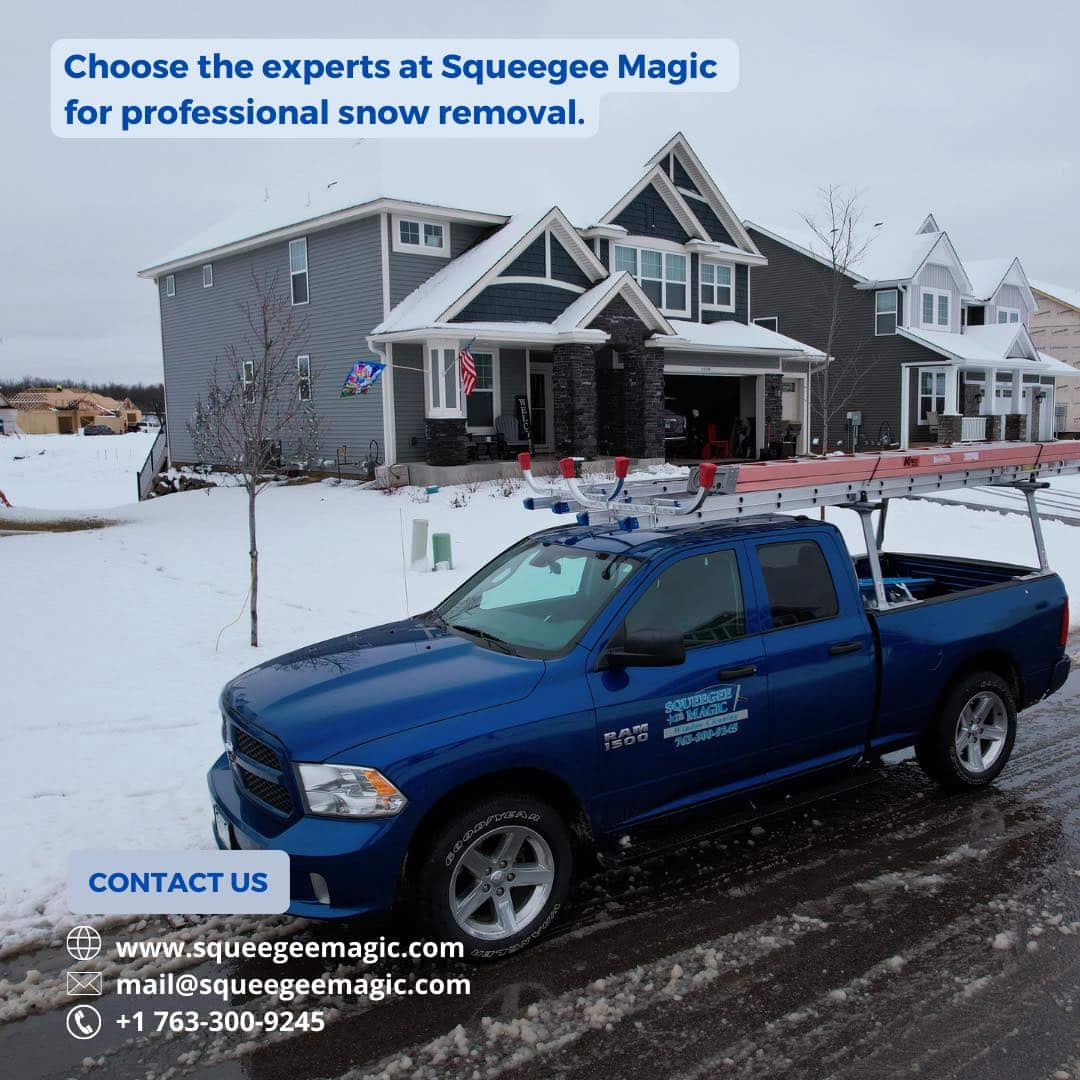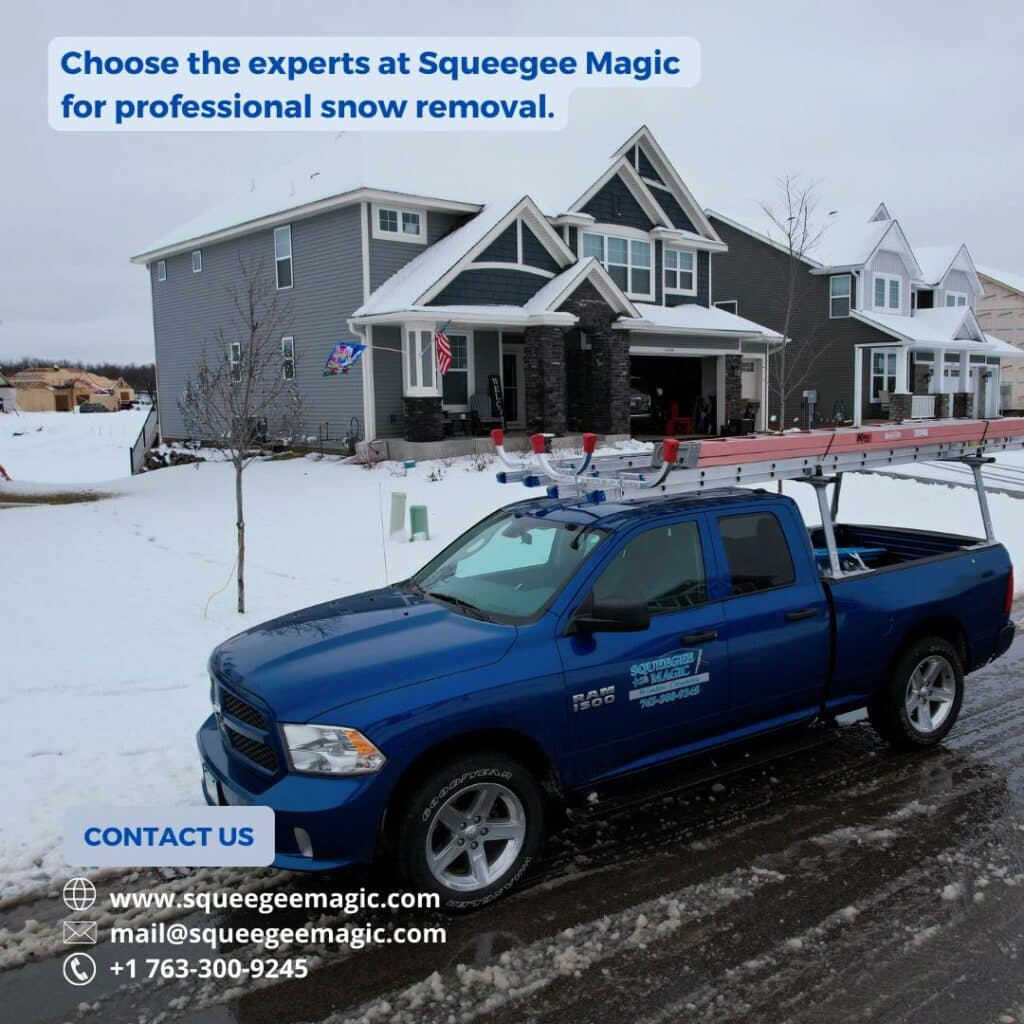 Expert Snow Removal
Eden Prairie MN Residents Trust
Ice dam removal is tricky, requiring a great deal of skill and experience. Fortunately, our team has expertise in this field. We understand all too well just how damaging ice dams can be when left unchecked – shingles can become displaced and gutters may need to be replaced – which is why it's so important that they are removed promptly and correctly. When you're looking for companies that remove snow from roofs, you deserve a project that will guarantee results. Our team is highly experienced in this area, giving you the peace of mind that your home will receive the care it needs to keep your roof in top condition.
If you choose to attempt the removal of ice dams yourself, chances are that you may have difficulty doing it effectively. That is why we specialize in offering safe and efficient ice dam steaming services. We use a gentle technique that won't cause any kind of damage to your roof – something that other methods of DIY ice dam removal simply can't guarantee. Our experts possess the skill and experience necessary to make your steam ice dam removal procedure a success every time. That's why when you look for roof snow removal near me, you can find dependable experts that work in your home's favor.
Call Today for Snow
Removal in Eden Prairie, MN!
With a population of nearly 63,000, Eden Prairie, MN is a bustling suburb that lies to the southwest of Minneapolis. It's known for its exceptional quality of life and abundance of amenities; in fact, Eden Prairie was recently recognized as one of Money magazine's "Best Places to Live" in America due to its strong economy and dynamic job market. With plenty of vibrant parks and trails, renowned golf courses, and excellent shopping experiences at the Mall of America, Eden Prairie has something to offer everyone. From outdoor activities to top-notch dining establishments, there's no shortage of reasons why Eden Prairie attracts so many people every year.
If you live in Eden Prairie and are looking for ice dam removal Eden Prairie, MN, roof snow removal Eden Prairie, MN, or ice dam removal near me, we're the expert team to call. At Squeegee Magic, our team will be more than happy to provide you with the best ice dam removal services that the area can offer. Our team is composed of highly trained professionals committed to providing clients with top-notch solutions for all their icicle and ice buildup needs. With years of experience under our belt, we guarantee high-quality service and effective results that will keep your home safe from potential damage due to ice dams. Let us help you get rid of those dangerous and burdensome ice dams so you can rest easy knowing your home is in professional hands. So don't hesitate to contact the experienced team at Squeegee Magic today to learn more about our impressive ice dam removal services!
We hired *COMPANY NAME* for *SERVICE* and couldn't be happier with their service! From start to completion they were professional, on time, friendly, and were a pleasure to work with.
We couldn't be happier after the *SERVICE* service from *COMPANY NAME*. We will definitely be hiring them again in the future.
*COMPANY NAME* did an amazing job on our home. We would definitely recommend this company to anyone looking for professional *SERVICE*!
I highly recommend *COMPANY* to anyone who's looking for *SERVICE*. They were very thorough and reasonably priced as well!