Local. Trusted. Family Owned.
Ice Dam Removal Maple Grove MN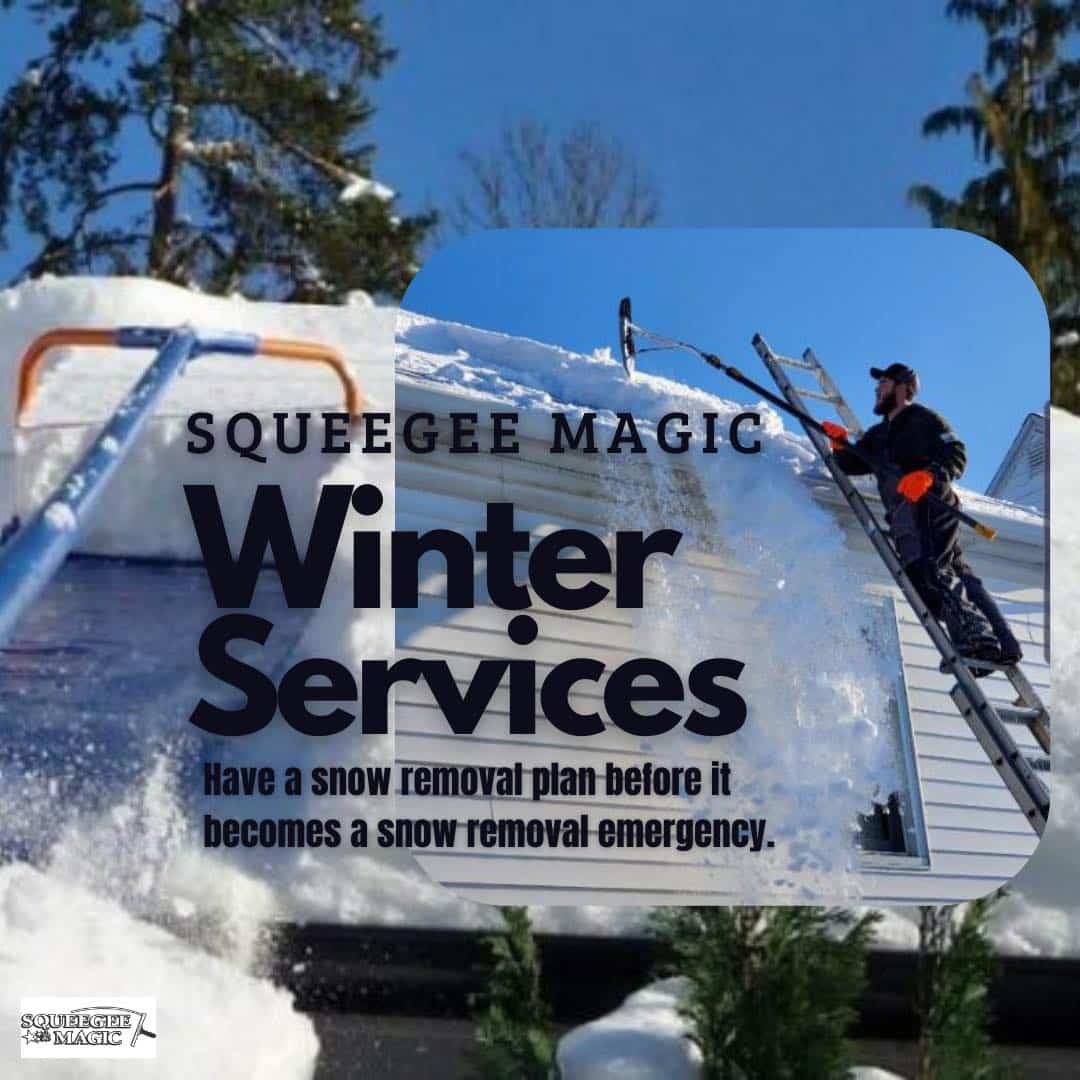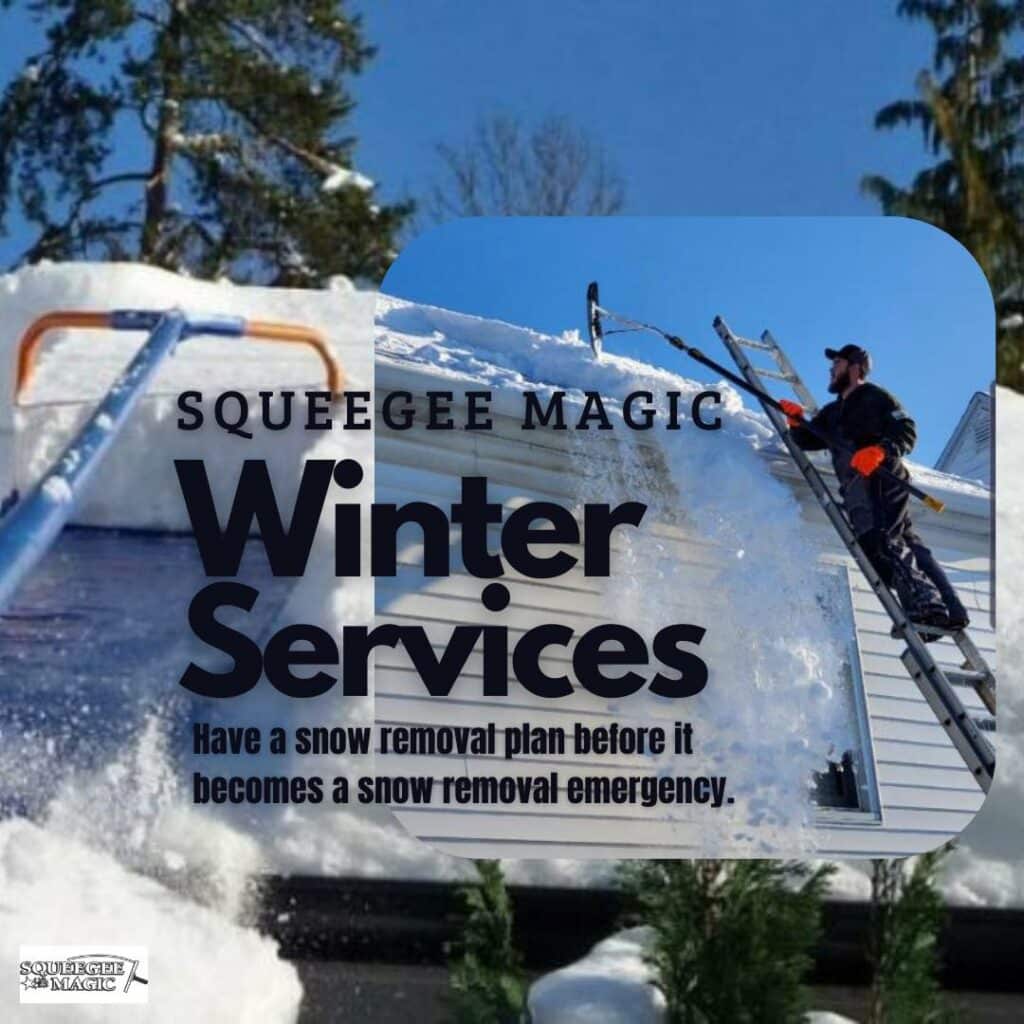 Top-Rated Ice Dam
Removal in Maple Grove
While Maple Grove residents have a lot to love about living in one of the largest cities in the greater Minneapolis area, there's no denying that the winters are brutally cold. One of the coldest parts of the entire continental US, Maple Grove residents are usually in for long and tough winters filled with snow and ice. The winter in Maple Grove can offer beautiful, snow-covered vistas but all of that snow can have some serious downside. 
Many people associate cold and snow with unsafe driving conditions, ice can quickly accumulate all over the road and make safely operating a vehicle almost impossible. You might think that you'll avoid all of the issues with snow and ice by staying home, sipping some hot chocolate, and enjoying the wintery wonderland views from inside your home. Unfortunately, if your home is covered in snow there could be plenty of danger involved in staying inside and waiting for it all to melt!
Searching for Maple Grove Ice
Dam Steaming Near Me?
During light snowfalls, the majority of homeowners will never have to worry. When more than ten inches of snowfall accumulates on the roof of your home, it's time to start to worry. Snow can be extremely heavy and dense, especially when there's just so much of it. All of the extra weight sitting on your roof can weaken the wood and other roofing materials and potentially lead to thousands of dollars of expensive roof repairs. 
Whenever you have ten or more inches of snow on your roof, it is always a good idea to have it professionally removed. You might think that it would be easy enough to get up on a ladder and use a rake or other common household item with enough length to remove the snow yourself, but the danger to yourself and your property is far too great. Always work with an expert snow removal company to take that much snow off your roof! Beyond just the weight of the snow itself, leaving that much snow on your roof can cause the formation of what's known as an "ice dam".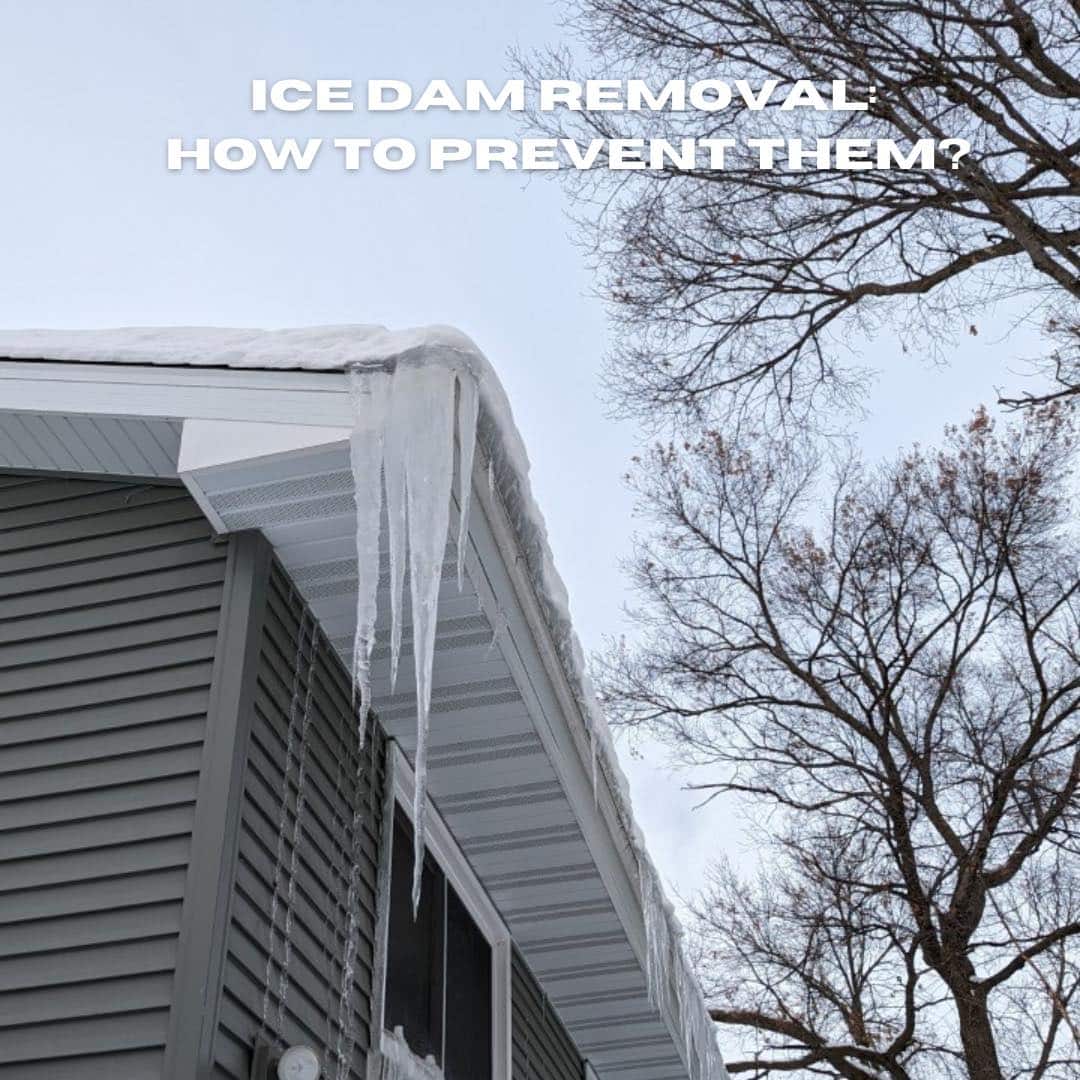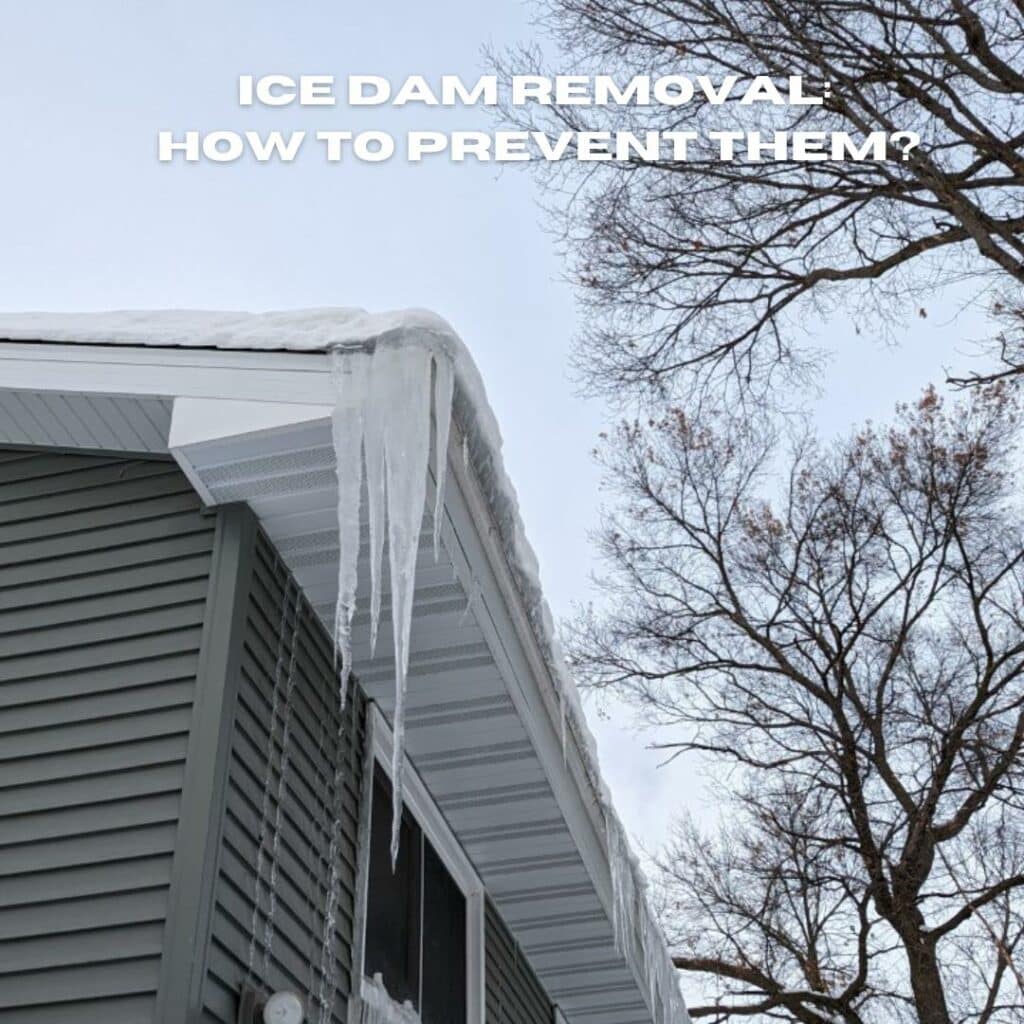 Local. Trusted. Family Owned.
Ice Dam Removal Done Right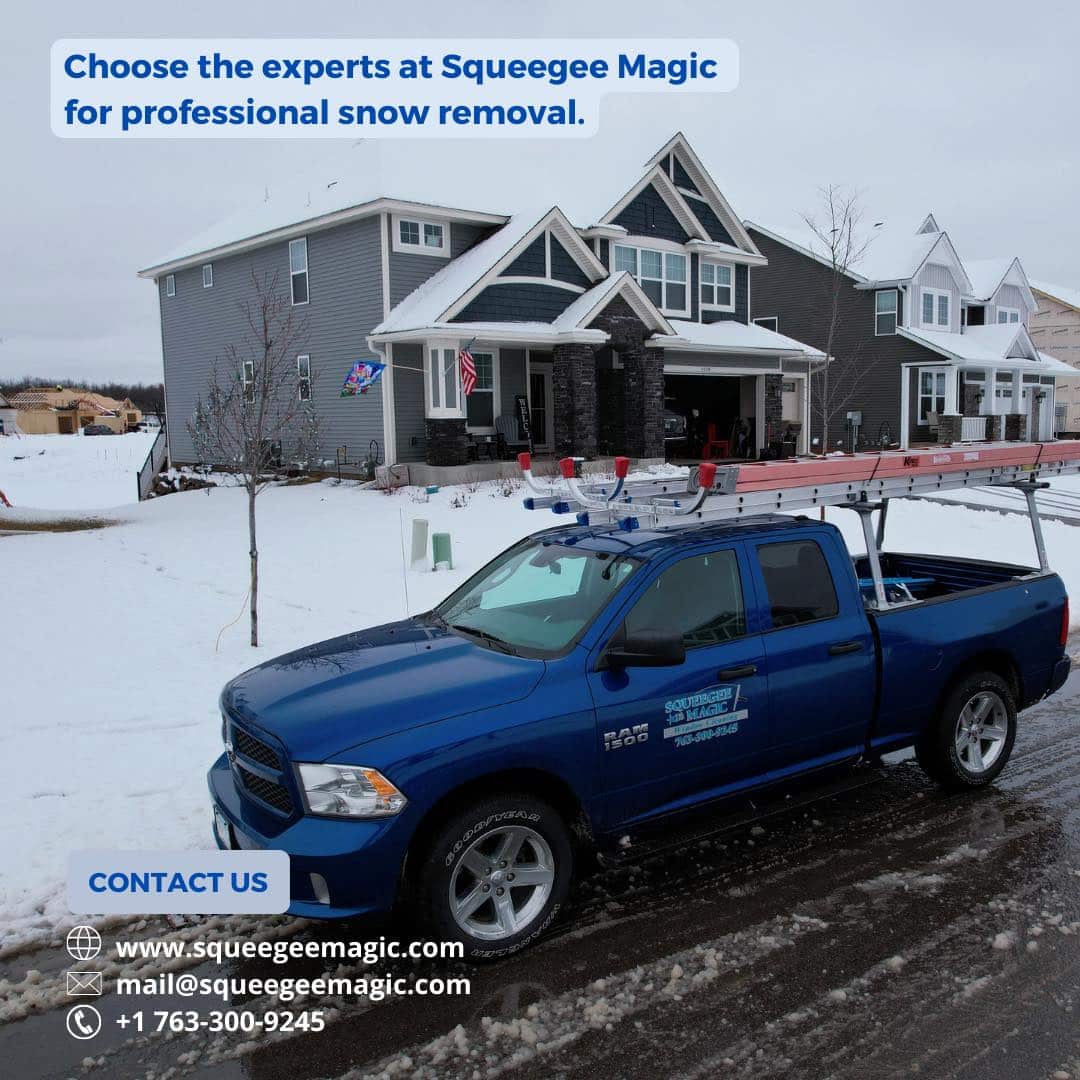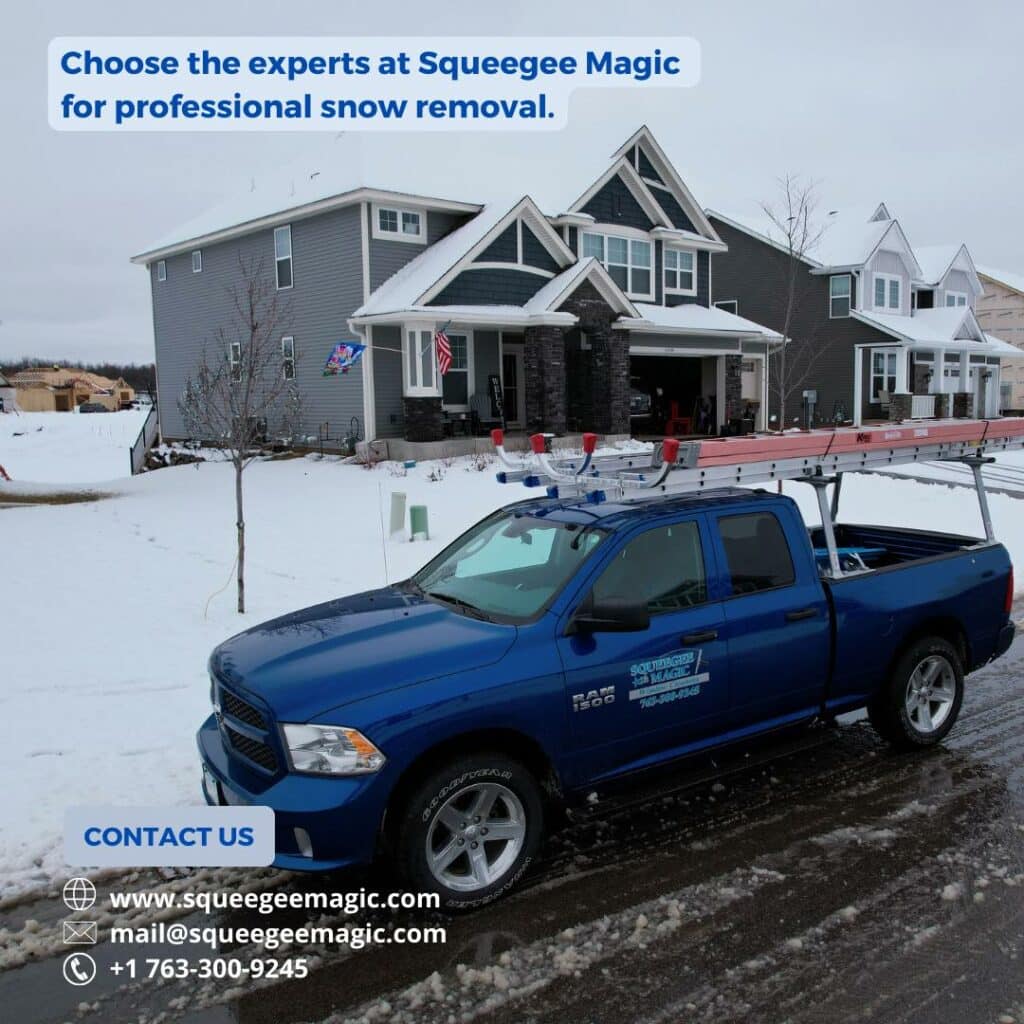 Expert Snow Removal
Maple Grove MN Residents Trust
An ice dam is initially caused by melting snow, unfortunately, that melting runoff quickly turns a good thing into a bad thing. The refreezing of the runoff creates a large and heavy block of ice that prevents further snow from melting and running off your roof. An ice dam creates a feedback cycle where it prevents the runoff of melted snow and then refreezes the melted snow that couldn't drain off, thus creating an even larger ice dam. 
Not to mention before the water refreezes it can back up and leak into your home causing damage to walls, ceilings, insulation, and more. Ice dams are a common yet serious problem that needs to be dealt with quickly and professionally. Unfortunately, you might not even know you have an ice dam on your roof until it is too late. Look for signs of poor drainage such as icicles, inconsistent melting patterns, and water stains. Alternatively, you could take the worry and work away from yourself by calling a professional ice dam removal service!
Call Today for Snow
Removal in Maple Grove, MN!
If you need ice dams or heavy roof snow removal in Maple Grove, look no further than Squeegee Magic! We bring the best equipment in the industry to ensure the complete and safe removal of ice dams to get your roof back to normal. The only way to remove ice dams safely is via the use of a low-pressure heat steamer. The hot steam will melt the ice and allow for proper drainage of the water. If you use hot or boiling water to melt the ice dam, the water will eventually cool and refreeze, especially if your gutters are partially blocked from ice themselves, not to mention you will run the risk of causing damage to your roof from the direct application of boiling water. Using a low-pressure steamer is the only way to get the job done. At Squeegee Magic, our teams will bring professional-grade low-pressure steamers to safely melt the ice dam away.
If snow is allowed to sit on your roof for too long an ice dam is almost certain to follow. You may already have ice dams present and not know they are there! When the next inevitable heavy snowfall hits Maple Grove, don't wait to call Squeegee Magic for snow and ice dam removal. We will quickly and professionally remove the snow and ice that has accumulated on your roof and prevent damage to your property. It helps to be prepared before the coldest months of winter; you don't want to be scrambling to find an ice dam removal company after the snow is already on your roof! Call Squeegee Magic today and we will be happy to explain our pricing and ice dam removal process, and we will be ready and waiting to help the next time it snows!
We hired *COMPANY NAME* for *SERVICE* and couldn't be happier with their service! From start to completion they were professional, on time, friendly, and were a pleasure to work with.
We couldn't be happier after the *SERVICE* service from *COMPANY NAME*. We will definitely be hiring them again in the future.
*COMPANY NAME* did an amazing job on our home. We would definitely recommend this company to anyone looking for professional *SERVICE*!
I highly recommend *COMPANY* to anyone who's looking for *SERVICE*. They were very thorough and reasonably priced as well!