Local. Trusted. Family Owned.
Window Cleaning Maple Grove MN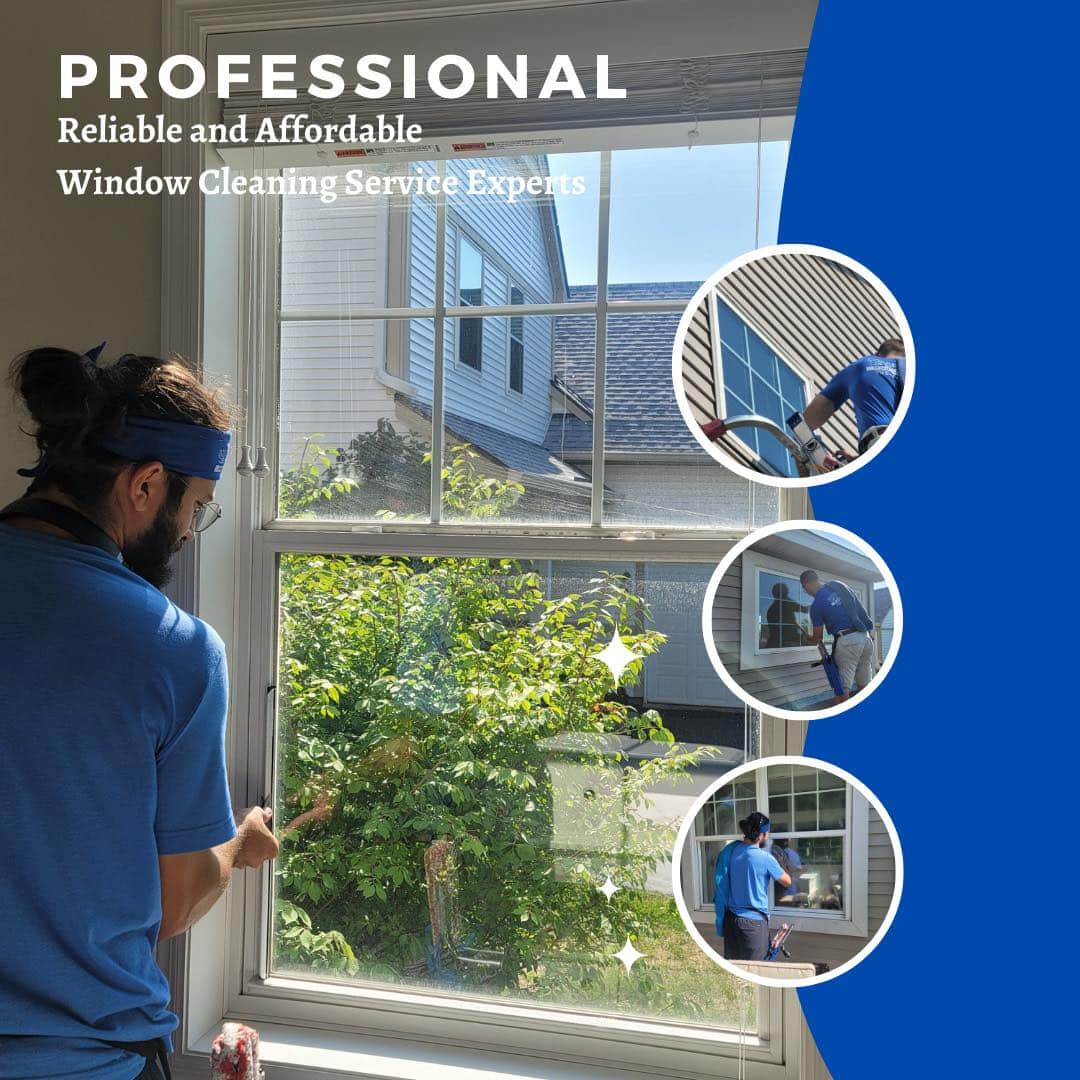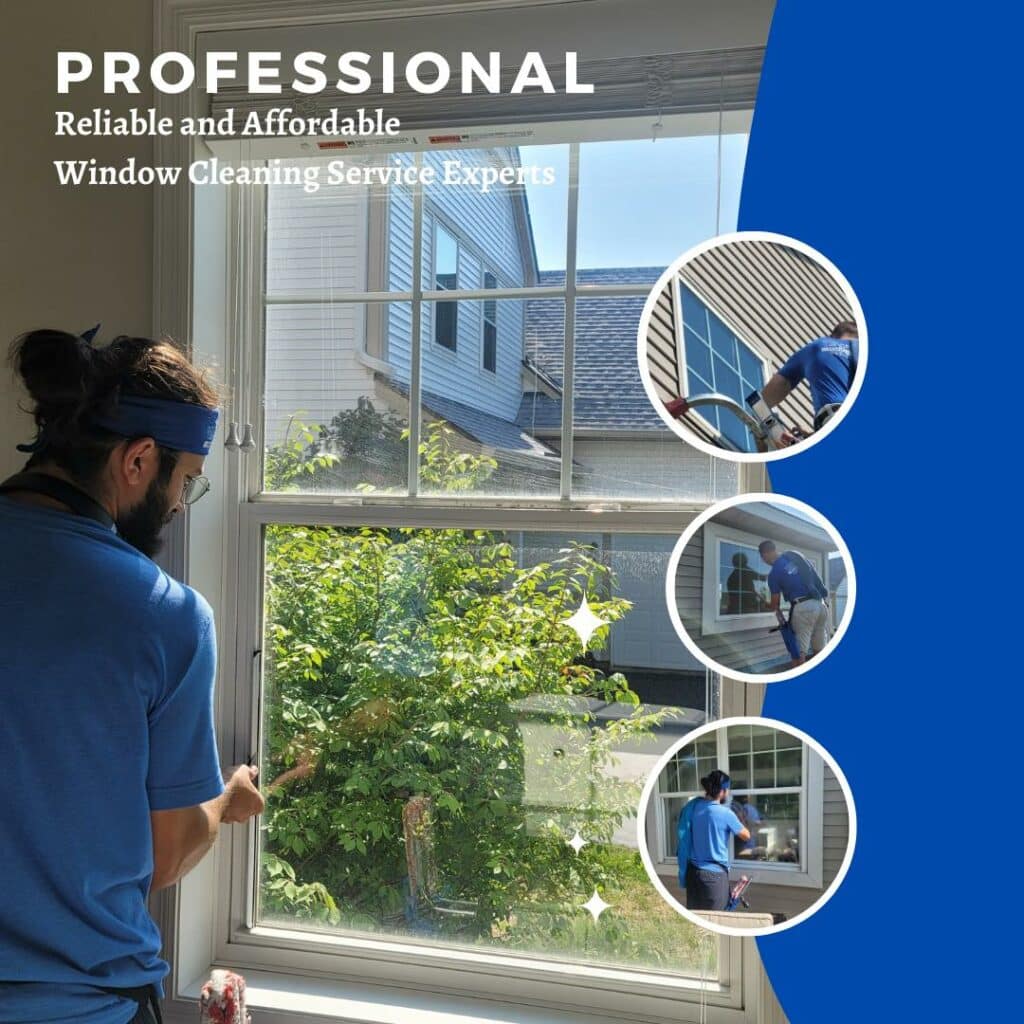 Get Crystal Clear Windows:
Professional Window Cleaning in Maple Grove, MN
The 11th most populated city in Minnesota, Maple Grove is known as a thriving suburb with amazing spots for shopping, dining, and entertainment. Home to over 70,000 residents, homes in Maple Grove are large and densely populated. Given the houses in Maple Grove, MN are on the larger side, that means routine window washing can become quite a chore! With all of those window panels, giving each a thorough and complete clean might be difficult without the proper professional equipment. That is why you may want to consider window cleaning for your Maple Grove, MN home.
Window washing can be a time-consuming and potentially even dangerous job for windows higher than ground level. A professional window cleaning company can help take all the headaches out of cleaning your windows and leave you with shining clean windows for weeks to come! Routine window washing is a great way to keep your home looking newer and brighter. If you're considering utilizing professional window cleaning in Maple Grove, MN, you can count on us. The expert team at Squeegee Magic is the perfect fit for any window washing job, big or small, commercial or residential! We have almost a decade of experience providing the highest quality window washing services in Maple Grove!
Searching for Maple Grove Window
Cleaning Near Me?
We have gained valuable experience and expertise over our almost decade-long history and we are confident we have the best team of contractors who perform window washing in Maple Grove, MN. When you choose to work with Squeegee Magic, you won't have to deal with "cleaned" windows that look murky, dim, and full of streak marks! That telltale less-than-perfect finish is caused by impurities in the water. Minerals such as calcium in the water get left behind on hard surfaces and leave streak marks when the water dries. We know nothing is more frustrating than spending money on professional window cleaning, only to have to spend more money just to have the job done right! So if your considering Maple Grove window cleaning near me, don't hesitate to give us a call!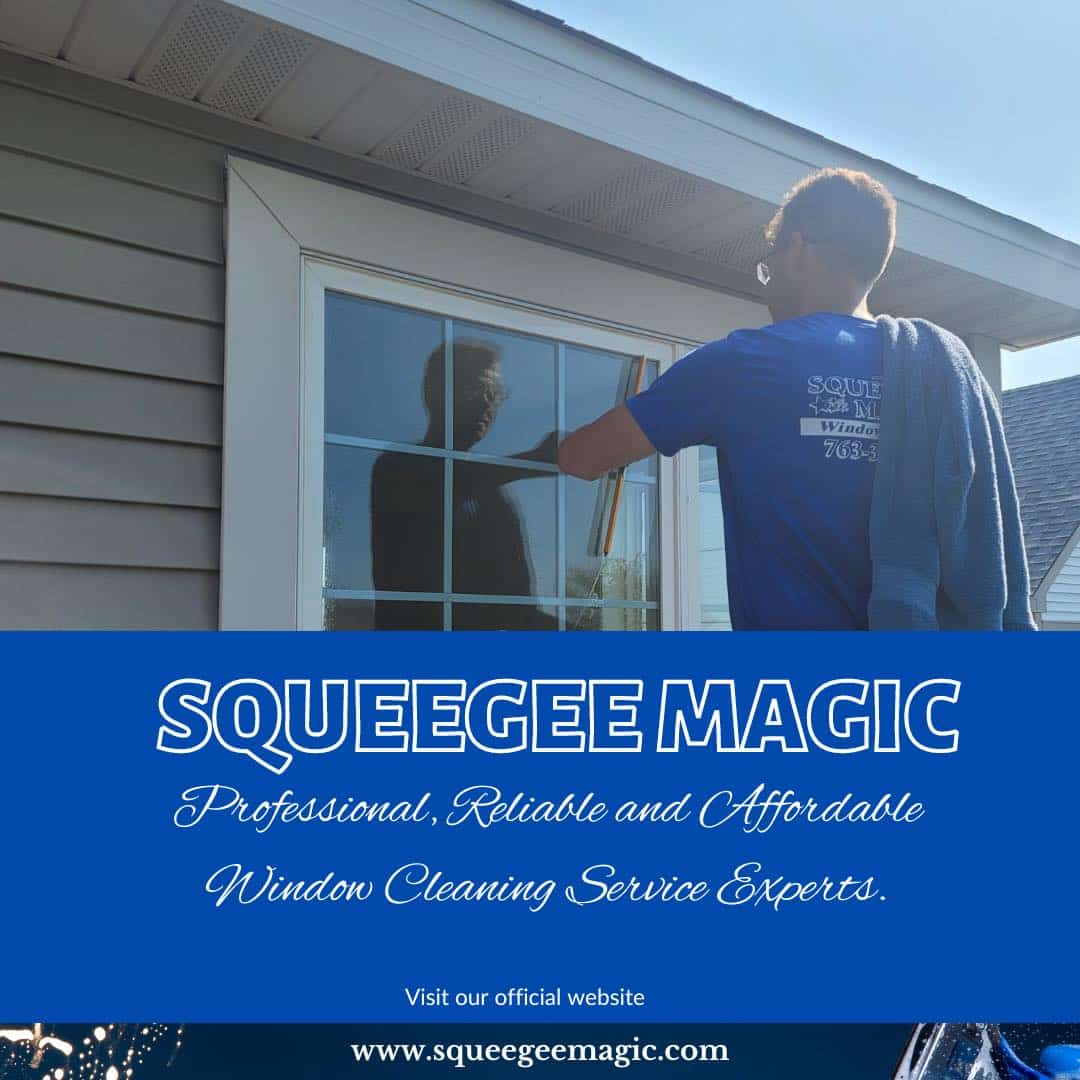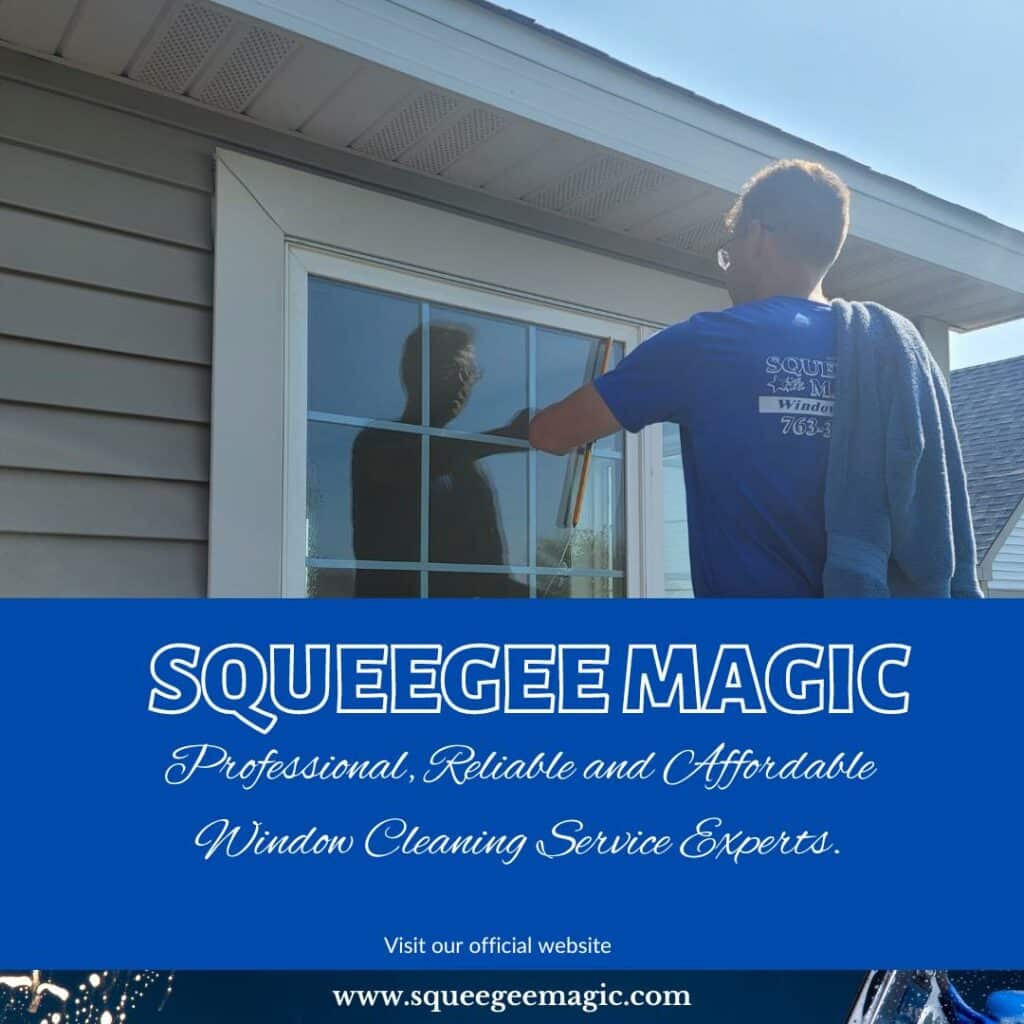 Local. Trusted. Family Owned.
Window Cleaning Done Right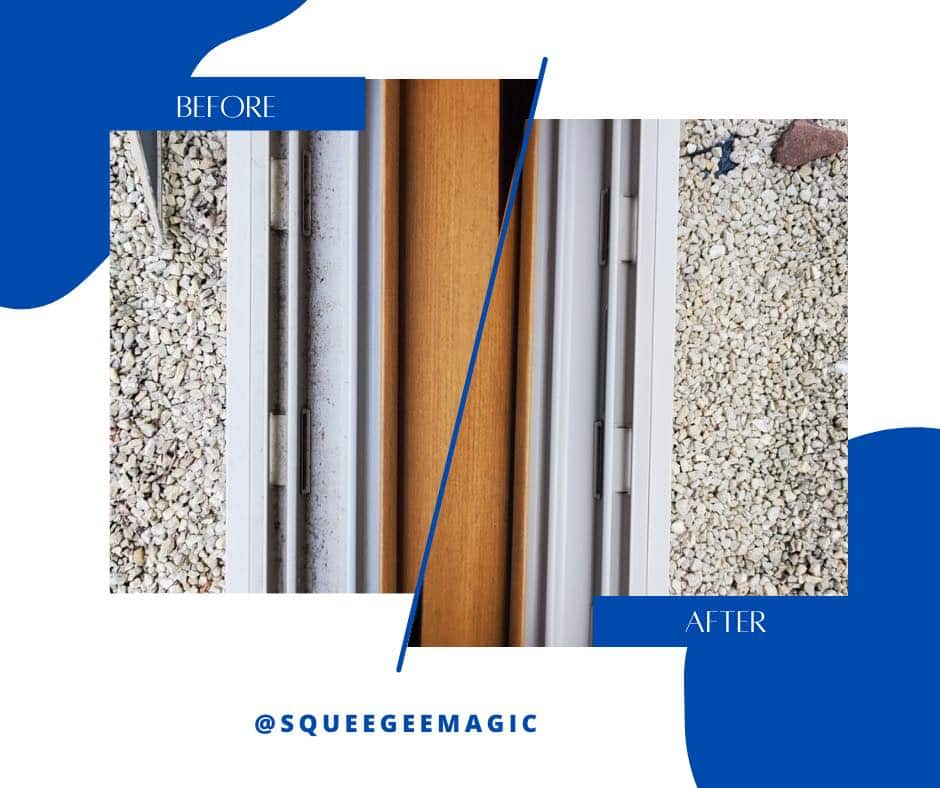 Enjoy Crystal Clear Views:
Experience the Top-Quality Window Washing in Maple Grove, MN!
Squeegee Magic only uses de-ionized, mineral-free water combined with our eco-friendly spot treatment agent. This way our team can achieve a lustrous, streak-free shine that's long-lasting and as beautiful as the Maple Grove lakefront views. All of our experience and previous jobs have led to the creation of our 6-step window cleaning process. Starting out with a microfiber sponge, we begin by scrubbing your windows to loosen dirt, grime, and other debris. We then use a micro-fiber towel to totally remove the first layer of dirt, along with all of the bug exoskeletons and bird droppings that all too frequently find their way onto our windows! 
With our window washing in Maple Grove, MN, every window gets a second sponging with deionized water and cleaning agents to ensure that all of the remaining dirt and debris has been totally removed. While your windows will look plenty clean at this point, we're still only halfway through our process! Our experts then use waxing and our namesake tool, the squeegee, to create the perfect streak-free shine that will last for many weeks to come! Finally, we start to clean up by detailing the edges of your windows to make sure that there are absolutely no drip marks or soapy residues that would dampen your shine.
Call Today for Professional Window
Cleaning in Maple Grove, MN!
If our 6-step process sounds like it's exactly what your home is in need of, we make it so easy to get started. Give us a call to request a quote, if you have standard windows all you'll need to do ahead of time is count them and decide how many window panels you would like us to apply our window washing process too. If you have more complex, non-standard windows, then one of our helpful window cleaning technicians will need to give your property a visit before we are able to provide an accurate quote. 
The good news though is that we respect your time as much as you do, and you won't need to be home if you don't want to be for our cost assessment visit. You can easily request one of these visits by calling our team. If you'd like to get an idea of our pricing before you call, or before we visit, be sure to take a look over our helpful pricing grid which can give you an idea of the cost of cleaning before you give us a call.
Don't go another day endlessly searching for Maple Grove window cleaning near me. Get your windows professionally cleaned with Squeegee Magic's 6-step window cleaning process and you won't have to worry about murky, streak-filled windows again! We are totally committed to the satisfaction of our customers and we know that once you experience the Squeegee Magic difference, we will become your preferred window-washing service in Maple Grove, MN!
We hired *COMPANY NAME* for *SERVICE* and couldn't be happier with their service! From start to completion they were professional, on time, friendly, and were a pleasure to work with.
We couldn't be happier after the *SERVICE* service from *COMPANY NAME*. We will definitely be hiring them again in the future.
*COMPANY NAME* did an amazing job on our home. We would definitely recommend this company to anyone looking for professional *SERVICE*!
I highly recommend *COMPANY* to anyone who's looking for *SERVICE*. They were very thorough and reasonably priced as well!