Local. Trusted. Family Owned.
Gutter Cleaning Medina MN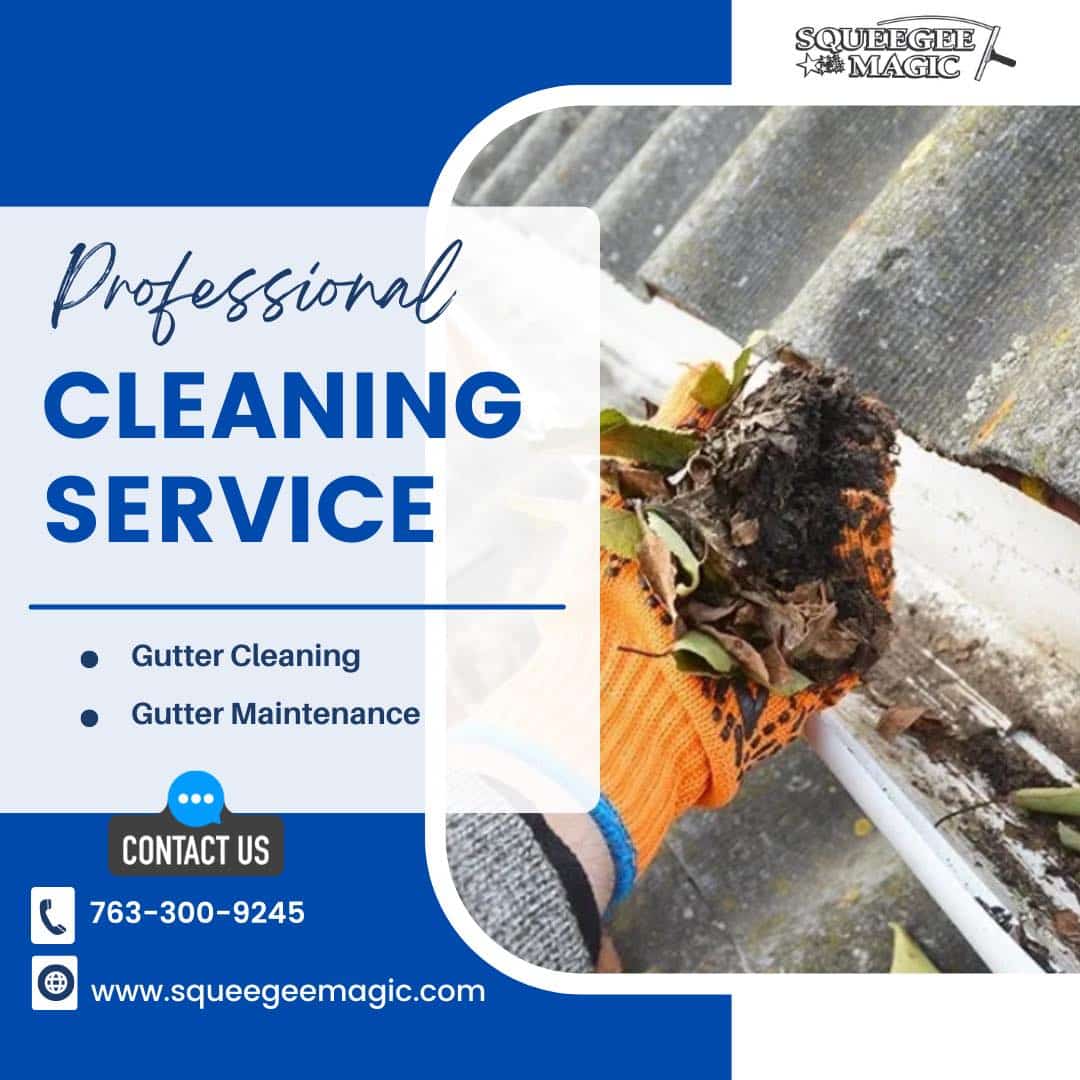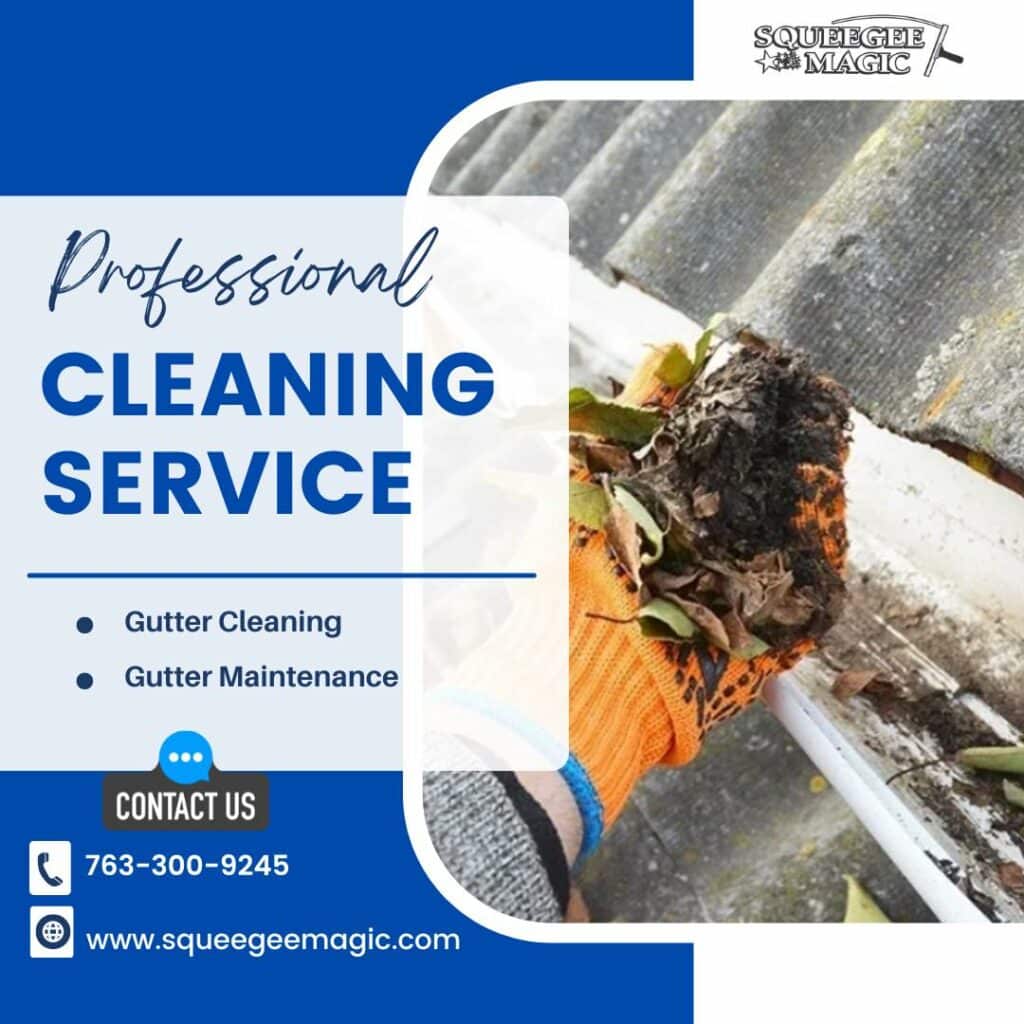 Top-Rated Gutter
Cleaning in Medina
Gutters are an essential element of any home. They help protect your roof from water damage and siding from mold or mildew growth. While they are designed to be maintenance-free, they need to be cleared of debris periodically. Clogged gutters can cause many issues that can be expensive to repair and even put you at risk for property damage. When gutters become clogged with leaves, twigs, dirt, and other debris, it prevents them from doing their job properly. This can lead to water pooling on the roof or in the gutters, which can cause severe structural damage. Leaking gutters can also cause water to seep into your home's walls and foundation, leading to mold/mildew growth, rot, weakened structures, and more. In addition, overflowing gutters may also attract pests such as mosquitoes which could lead to a potential health hazard for you and your family.
Regularly getting a gutter clean out is the best way to prevent these problems from occurring in the first place. You should aim to clean them at least twice a year – once in the spring and again in the fall when trees start losing their leaves. If you have an abundance of trees around your home or live in an area that gets heavy rainfall throughout the year, you may want to consider having them cleaned more often (every 3-4 months). If you don't feel comfortable climbing a ladder, it's best to hire a professional house gutter cleaning service that can safely inspect and clear away any debris from your gutters. The cost of hiring professionals will vary depending on how high up they need to go, but most jobs should only take a few hours, so it shouldn't break the bank too much, either!
Searching for Medina
Gutter Cleaning Near Me?
Whether you're looking for gutter cleaning Medina, MN, or Medina gutter cleaning near me, you'll always want to aim for outstanding results. Our gutter cleaning services at Squeegee Magic provide multiple benefits for homeowners. First and foremost, taking advantage of our local gutter cleaning services will help keep your home safe by preventing water damage caused by improperly functioning gutters or overflowing gutters due to blockages or debris buildup. In addition, our services will save you time since you won't have to spend hours trying to clear out your gutters yourself. Moreover, our services can save you money in the long run since they help prevent expensive repairs due to water damage caused by clogged drains.
We understand that each home is unique and requires a customized approach to providing gutter cleaning services. That's why we take the time to familiarize ourselves with each property before we start work on them, so we know exactly what kind of service they need. For example, if a home has more trees around it than other homes in the area, then we will take extra precautions and use additional tools during the process to not leave behind any unwanted debris or blockages in the gutters after we finish working on them.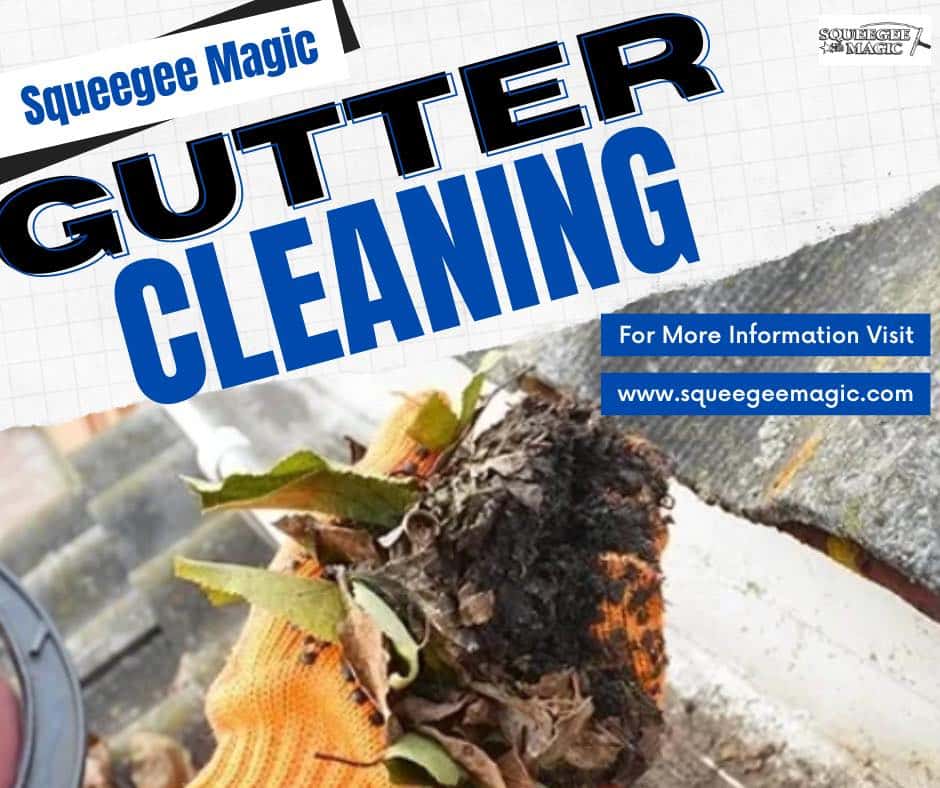 Local. Trusted. Family Owned.
Gutter Cleaning Done Right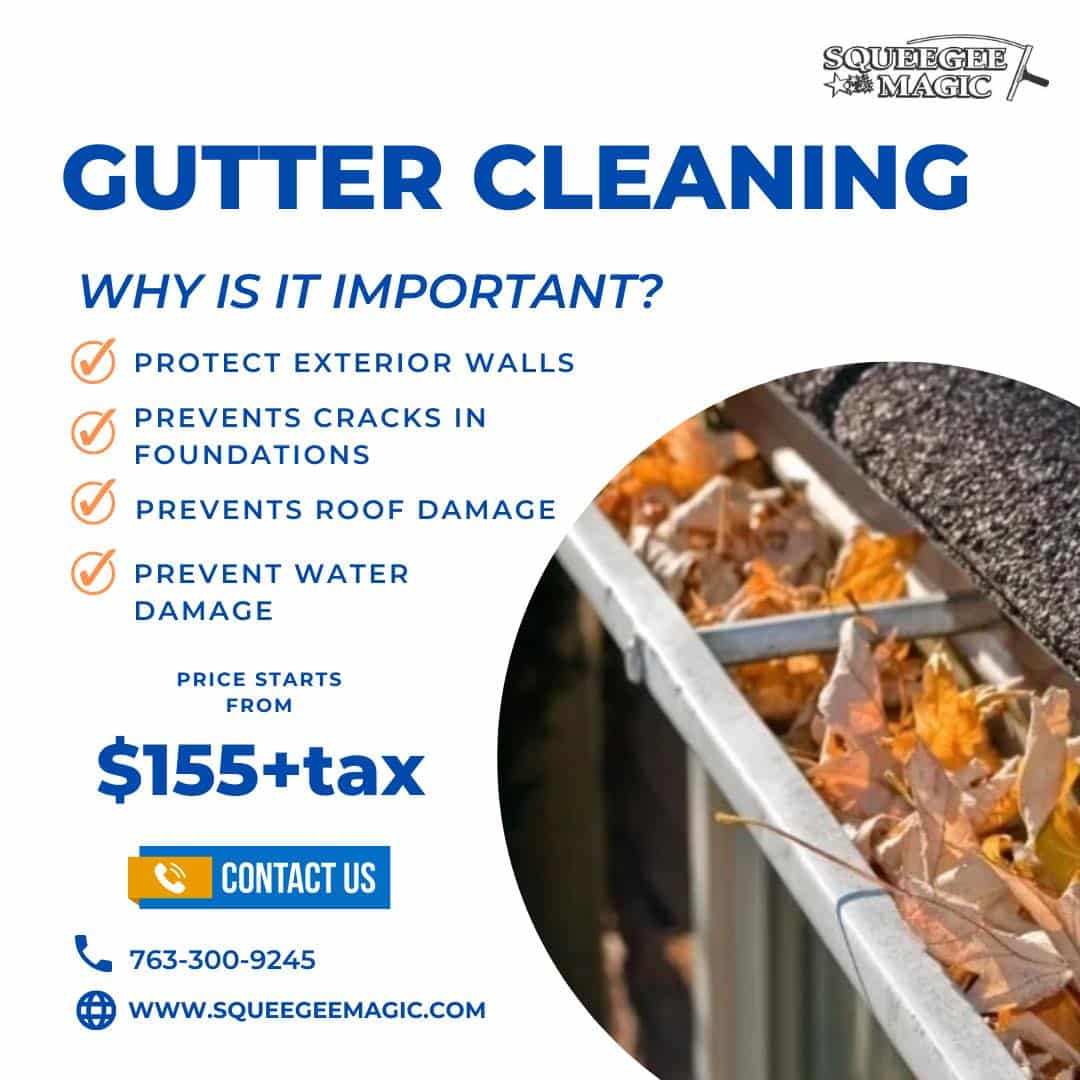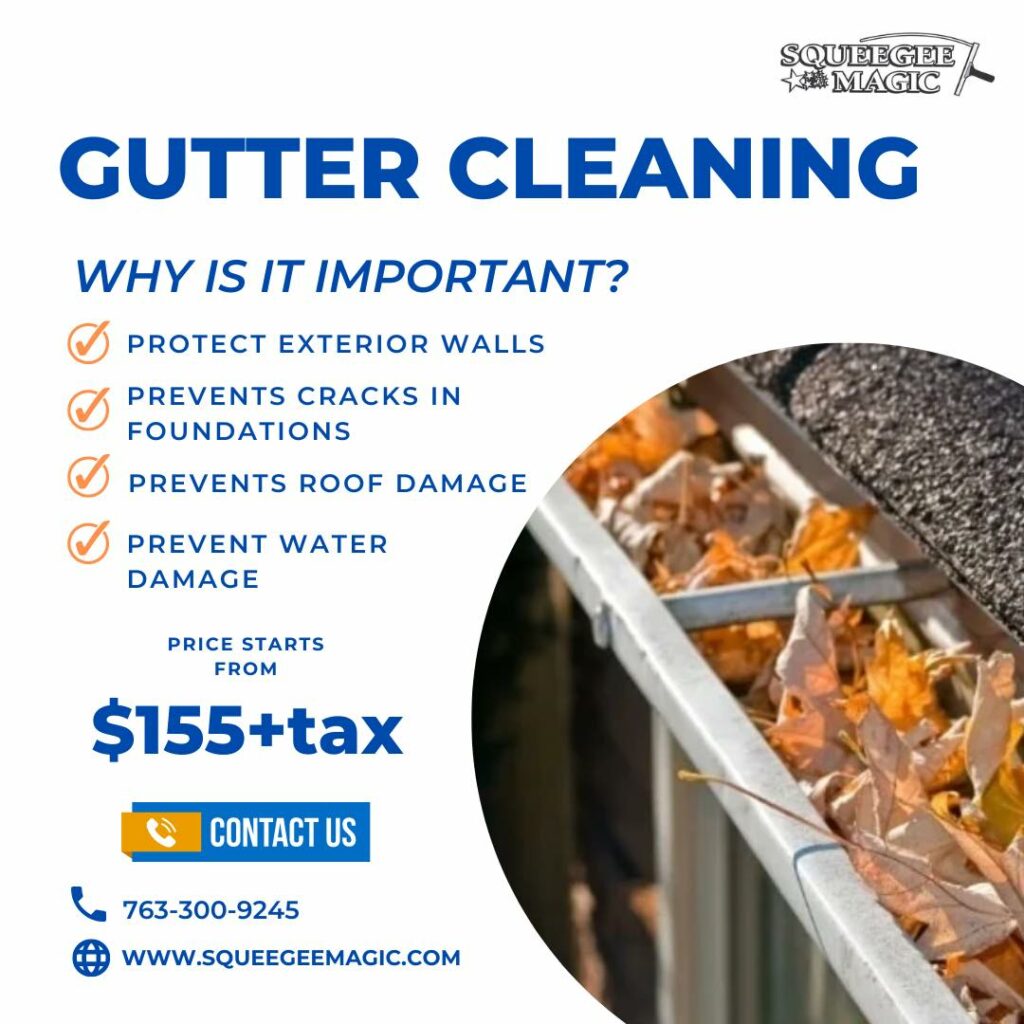 Expert Rain Gutter Cleaning
Medina MN Residents Trust
Our family-owned rain gutter cleaning company is dedicated to providing superior service that you can depend on. Our team of experienced technicians goes above and beyond to ensure your gutters are free of debris and leaves so that they can continue to work as intended and help protect your home from water damage. With regular maintenance and our professional commitment, you can trust that we'll put in our best effort every single time. We take great pride in ensuring that our customers have peace of mind knowing their gutters are clear and safe – driving results for years to come!
At our premier gutter cleaning service, we know how paramount excellent customer service is. We are passionate about creating a solid relationship with clients and ensuring that you fully experience the satisfaction of working with us. With the highest commitment and attention to detail, we intend to make your journey a pleasant one from start to finish. Our 100% satisfaction guarantee ensures that we are delivering on our promises. In addition, it demonstrates our dedication to making you a returning customer and a long-term partner in the future.
Call Today for Gutter Cleaning
Service in Medina, MN!
The small city of Medina, Minnesota, is an excellent choice for those looking to have a peaceful and comfortable life. Just outside Minneapolis, Medina boasts many restaurants, boutiques, and beautiful parks. With its nearby lake and access to nature trails, it is the ideal place for outdoor enthusiasts. With friendly neighbors, quiet streets, and a low crime rate, this charming town is a warm haven away from the hustle and bustle of city life while still allowing easy access to all that the larger metropolitan area has to offer. Simply put, Medina is the ideal place to settle down for anyone seeking a relaxed village lifestyle.
If your gutters aren't functioning correctly because they're dirty, you should look no further than Squeegee Magic for help. Our rain gutter cleaning service is here to get them into perfect condition again so that they can protect the integrity of your roof, walls, and foundation in the best way possible. We offer a free quote on all our services, so you know exactly what to expect from us before you commit. Whether you're looking for a gutter cleaning service near me or a rain gutter cleaning service, our team of professionals takes pride in offering a high-quality service that aims to satisfy all our customers. Get in touch with us to learn more about how we can help maintain your gutters today!
We hired *COMPANY NAME* for *SERVICE* and couldn't be happier with their service! From start to completion they were professional, on time, friendly, and were a pleasure to work with.
We couldn't be happier after the *SERVICE* service from *COMPANY NAME*. We will definitely be hiring them again in the future.
*COMPANY NAME* did an amazing job on our home. We would definitely recommend this company to anyone looking for professional *SERVICE*!
I highly recommend *COMPANY* to anyone who's looking for *SERVICE*. They were very thorough and reasonably priced as well!