Local. Trusted. Family Owned.
Window Cleaning Medina MN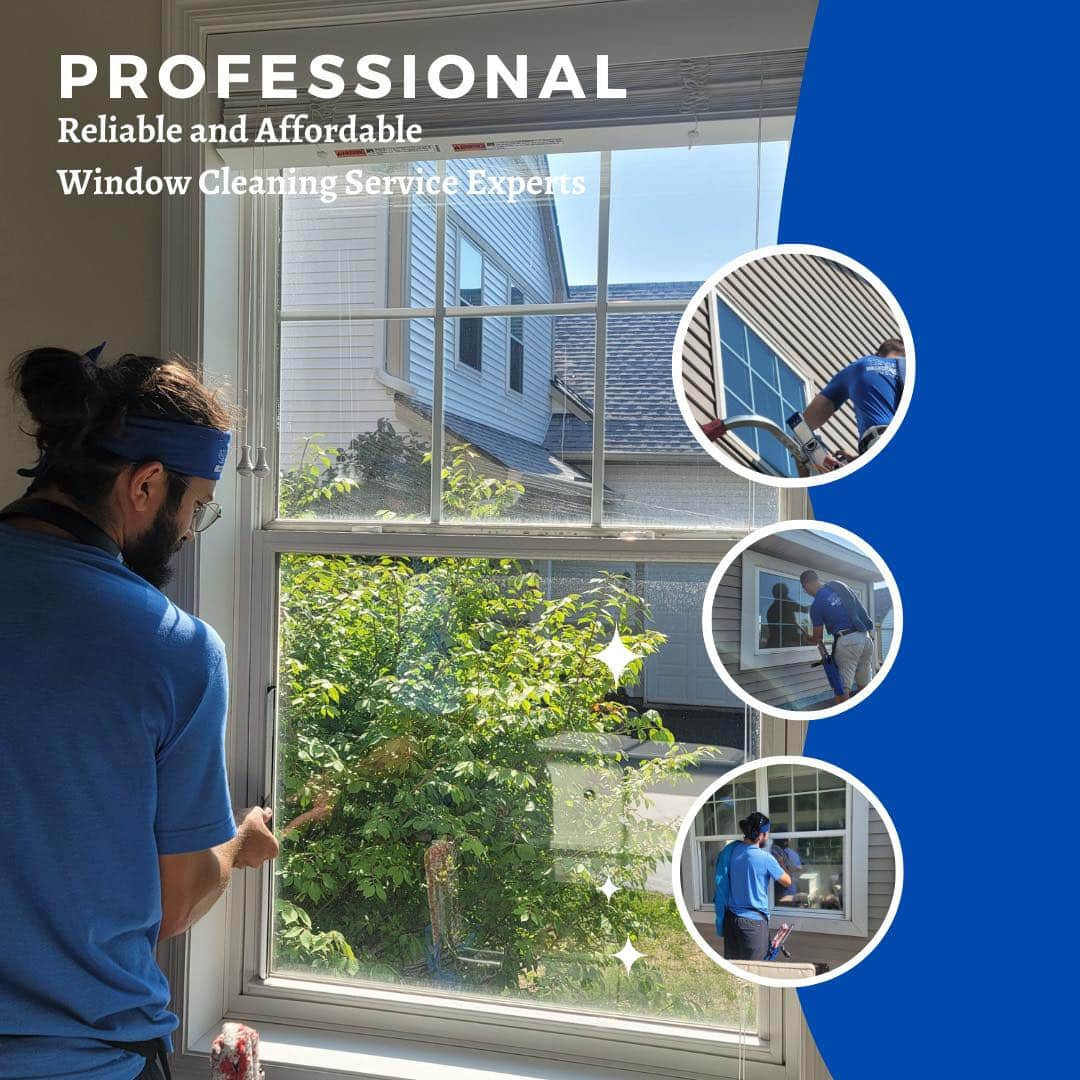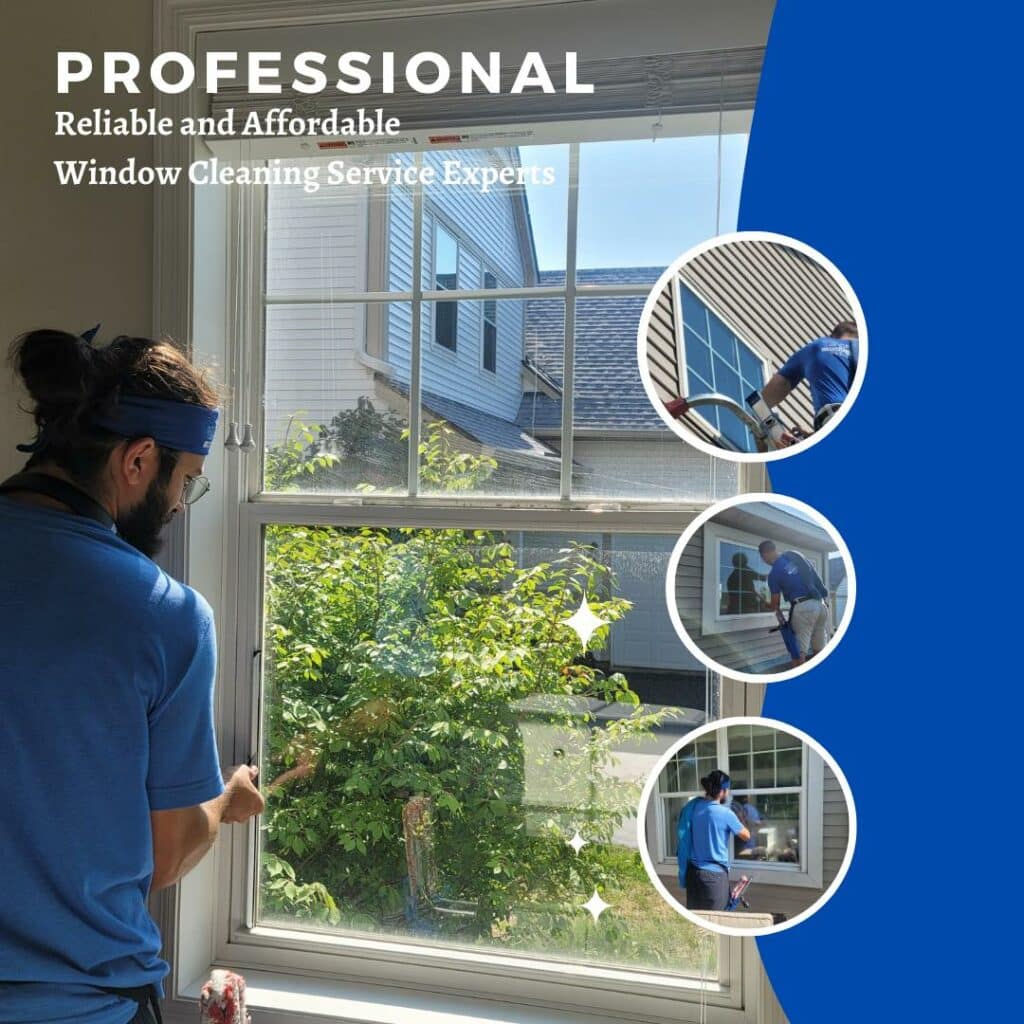 Top-Rated Window
Cleaning in Medina
Keeping your windows clean is an integral part of maintaining the longevity of your home. Regular window cleaning helps you keep dirt and debris from collecting in difficult-to-reach places, extends the life of your windows, and improves the overall look of your house. Cleaning off the dust, cobwebs, pollen, and other elements can help extend the life of your windows significantly. This can save you money on costly repairs or replacements down the road. Additionally, regular window cleaning helps to remove any water spots before they can set into the glass or frames. Traditional window cleaning can save you time and money in the long run by helping you avoid costly repairs or replacements due to dirt buildup or water damage.
Cleaning your windows regularly is also essential to maintaining your home's aesthetic appeal. Dirty windows make for a less attractive home exterior which can negatively impact its value if you ever decide to sell. On the other hand, having clean windows makes for a much more inviting look which can help increase its appeal to potential buyers. If you think window cleaning might be a few simple supplies and some elbow grease— think again. This task is best left to the residential window-washing professionals.
Searching for Medina Window
Cleaning Near Me?
At Squeegee Magic, we understand that window washing can be complex and laborious, and we strive to make the entire process as easy and stress-free as possible. Our expert technicians are trained to do the job quickly, efficiently, and effectively – ensuring a sparkling clean finish. We understand how important it is for our customers to be satisfied with the results, so we offer a 100% satisfaction guarantee and go out of our way to ensure all of their needs have been met. When you let Squeegee Magic take care of your window washing needs, you're getting premier results and lifetime service from an experienced team who strives for customer satisfaction daily. Whether you're searching for a window cleaning Medina, MN, or Medina window cleaning near me, our expert team at Squeegee Magic can take care of your residential window cleaning needs.
Our window washing experts provide professional cleaning services, including removing dirt, dust, and grime from the glass to wiping down all the little details like the screens and sills. As a top-rated window washing company, we always make sure to open each window so we can get into every nook and cranny of each sill – something that is often overlooked when someone attempts their own DIY window cleaning job.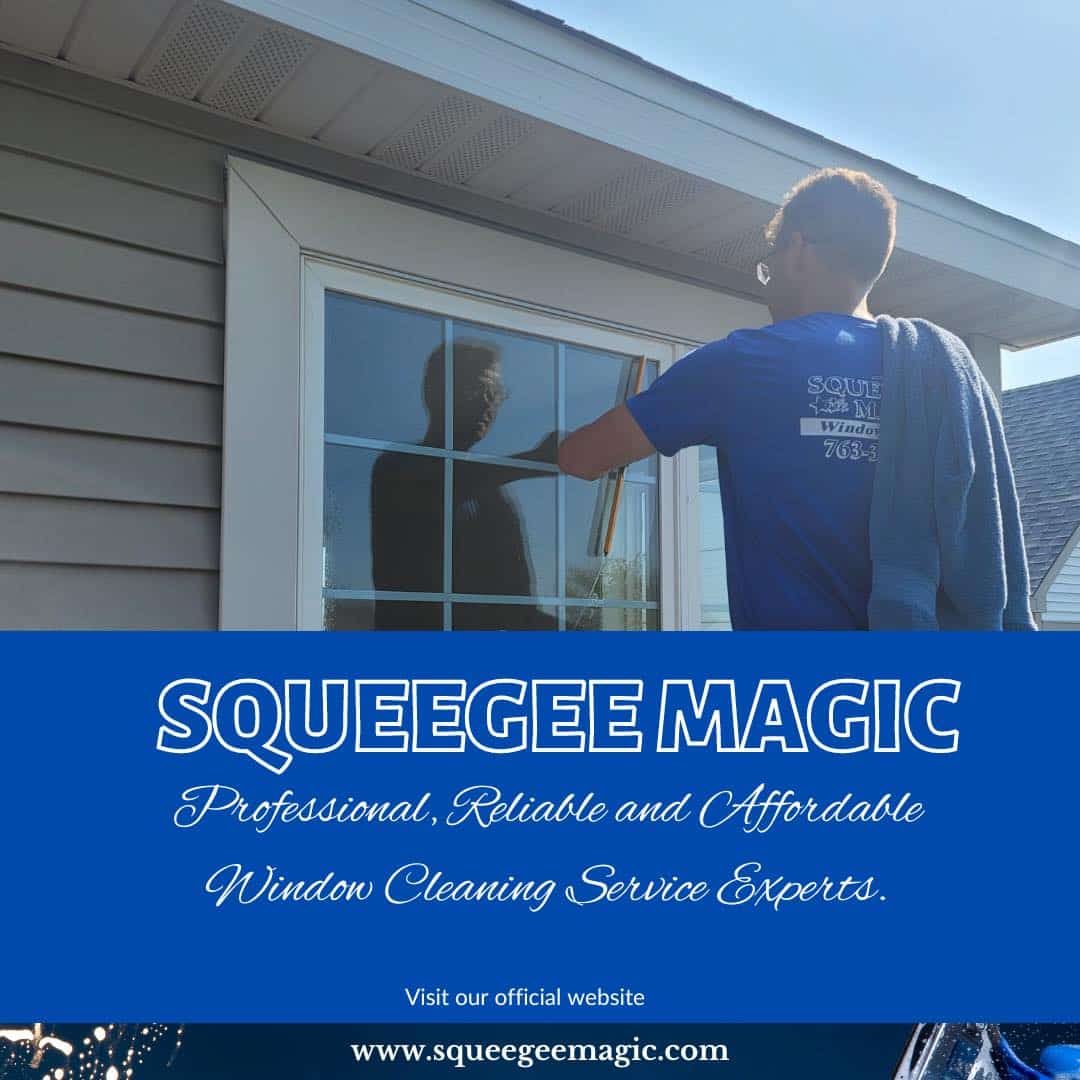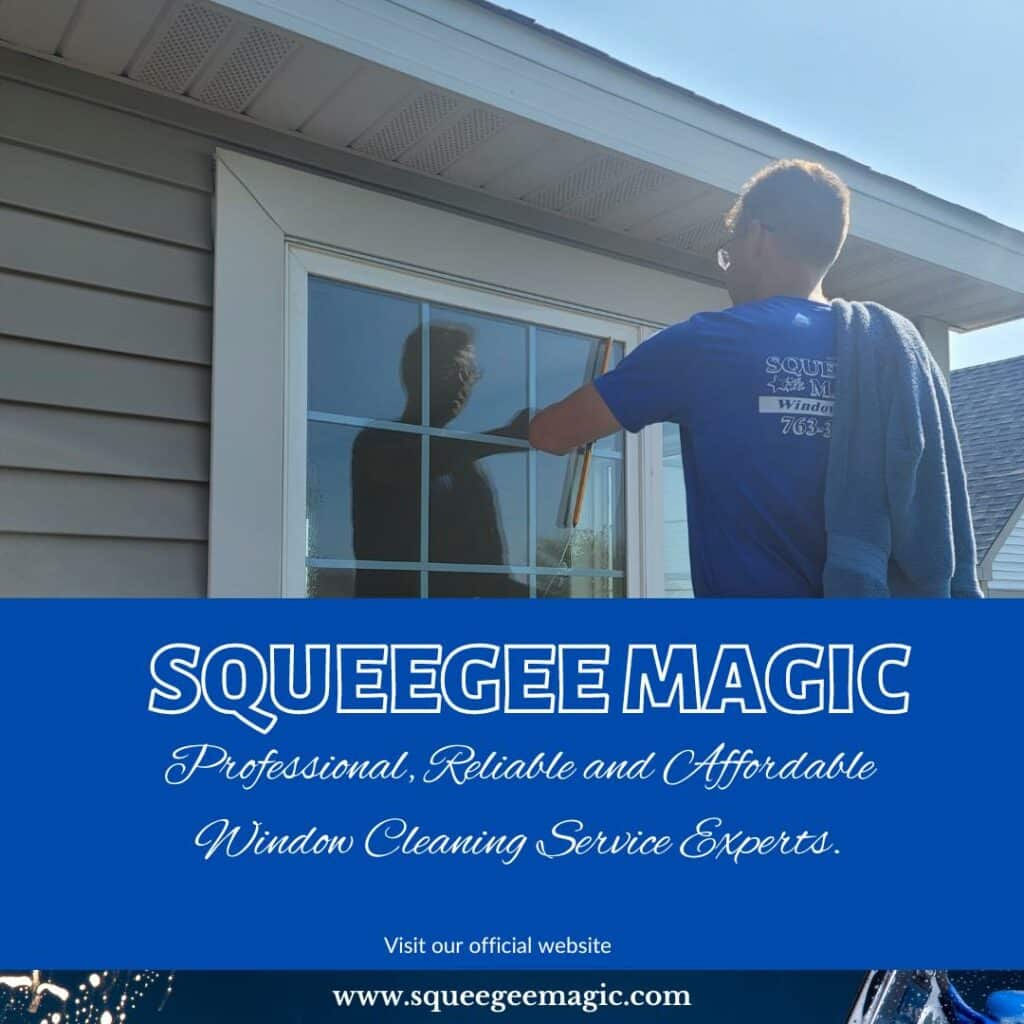 Local. Trusted. Family Owned.
Window Cleaning Done Right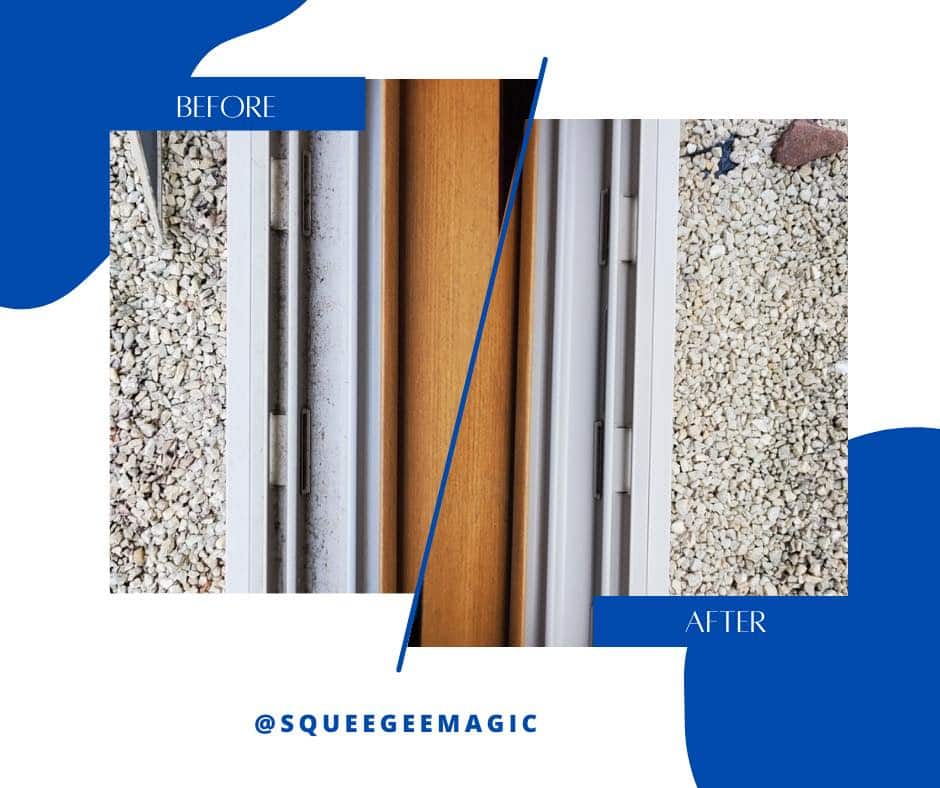 Expert Window Washing
Medina MN Residents Trust
We understand the importance of using high-quality products on your windows to ensure they remain in pristine condition for months after we leave. That's why all our washers use specialized solutions designed specifically for window cleaning, which are safe for both glass and metal surfaces. This means that your windows will be squeaky clean and won't suffer any damage due to harsh chemicals or abrasive scrubbing techniques. As a premier window cleaning company, we strive to improve our residential window washing methods to deliver an even better experience.
At Squeegee Magic, we strive to provide timely service and complete each job as quickly as possible without compromising quality. We recognize how important it is for homeowners to have their windows cleaned promptly so they can move on with their lives as soon as possible, which is why we always do our best to work efficiently while still providing excellent window cleaning service results. At Squeegee Magic, we know that cleaning your home is a significant priority. We employ only the best staff to ensure a successful project every time. Plus, as a family-owned and locally-operated business, you can be sure you are getting friendly and reliable service with us. We have many years of experience in the window cleaning industry and take pride in providing quality results for our valued customers. Your windows will be shining through and through, thanks to our expert technicians!
Call Today for Window
Washing in Medina, MN!
With so much to do in Medina, MN, it's hard to know where to start. For those looking for an outdoor adventure, a great option is visiting Skyrock Farm. Skyrock Farm allows guests to explore over 400 acres of rolling land, including hay fields, woodlands, and ponds for fishing and swimming. Guests can also take a break from the hustle and bustle of everyday life as they participate in activities such as hiking, horse riding, and bird watching. For those looking for something more relaxed, Baker National Golf Course offers visitors the chance to take 18 holes of championship golf alongside views of Lake Independence.
If you live in Medina, MN, and are looking for window washing Medina, MN or window washing near me, get in touch with our team at Squeegee Magic for professional window cleaning services that go above and beyond. Our experienced technicians use top-of-the-line equipment to ensure that your windows are thoroughly cleaned, leaving them sparkling and squeaky. We understand the importance of proper window maintenance to safeguard your property and take pride in delivering a service that is both reliable and efficient. So if you're looking for top-quality window cleaning, don't hesitate to reach out to us here at Squeegee Magic.
We hired *COMPANY NAME* for *SERVICE* and couldn't be happier with their service! From start to completion they were professional, on time, friendly, and were a pleasure to work with.
We couldn't be happier after the *SERVICE* service from *COMPANY NAME*. We will definitely be hiring them again in the future.
*COMPANY NAME* did an amazing job on our home. We would definitely recommend this company to anyone looking for professional *SERVICE*!
I highly recommend *COMPANY* to anyone who's looking for *SERVICE*. They were very thorough and reasonably priced as well!