Local. Trusted. Family Owned.
Professional Gutter Cleaning Services in Plymouth, MN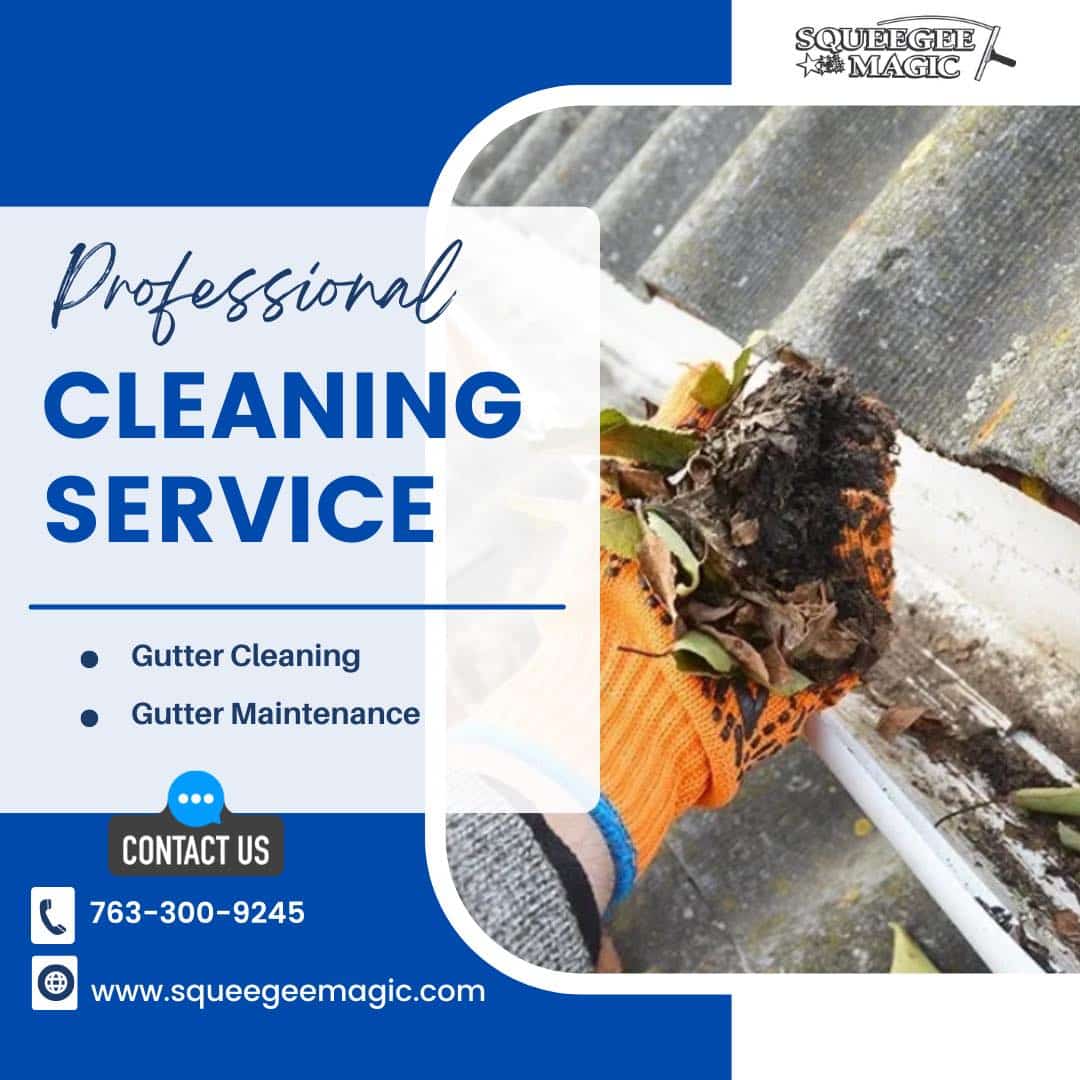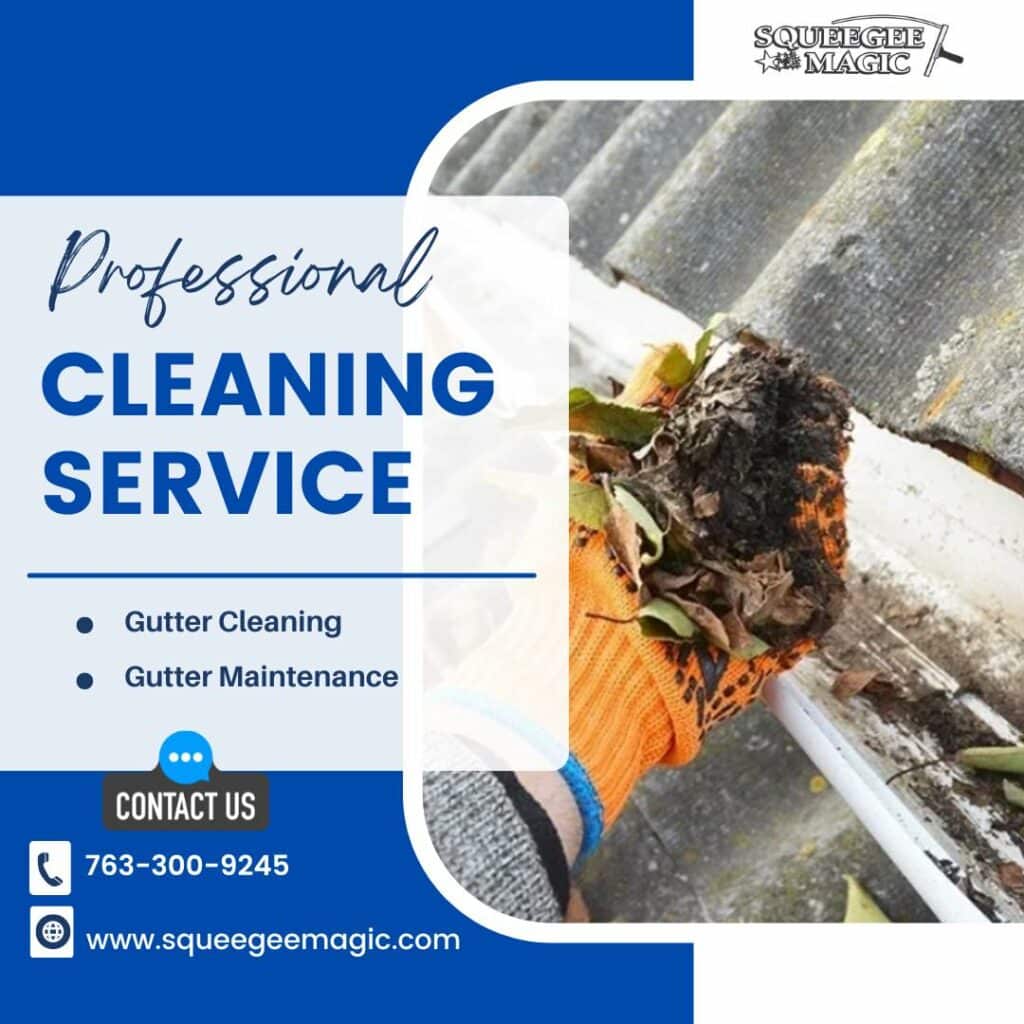 Need Gutter Cleaning Near You?
We've Got You Covered!
Often rated one of the best places to live in the state, offering residents an unparalleled quality of life and many fine dining and entertainment options, Plymouth, MN is home to over 80,000 Minnesotans. Residents in Plymouth frequently cite the natural views of the rolling hills, the nearby lakes, and the slower pace of living as the top reasons to live and create roots in the Plymouth community. Considering many residents in Plymouth own their homes, they'll always have routine home maintenance concerns potentially dampening their enjoyment of the Plymouth community. Among those concerns, clogged gutters are one of the most common complaints of homeowners.
Given the heavy rains that southeastern Minnesota usually receives it's no wonder why. The climate here can cause annual average rainfalls over three times greater than the northern parts of the state, that's a lot of water and a lot of work for your gutters! All of the wind and rain create the perfect environment for habitually clogged rain gutters.
Protect Your Home with Our
Trusted Gutter Cleaning Services
While easy to overlook, unless you're frequently walking around on the roof of your home, clogged gutters can be a real big headache. Seemingly a simple design, aluminum or other material shaped into a series of connecting tubes, the humble rain gutter is one of the most important parts of your home's exterior. Responsible for collecting and safely depositing excess rainwater away from the foundation of your home, to prevent leakage and pooling, rain gutters can only do their job when they are free and clear of debris and organic materials. 
This can lead to water flooding your property's foundation as well as the roof. This water damage can cause a litany of problems that no property owner wants to deal with. Everything from flooding and structural issues to rotting out the wood in your foundation and ceiling. Worst yet, standing water is the perfect environment for mold and mildew to thrive. Mold spores can be dangerous and spread very easily through your property's air ducts, creating potentially unsafe conditions for you, your family, or your customers!
Unfortunately, actually keeping your rain gutters clean and clear is difficult, especially in climates that get a lot of rain. Most experts recommend getting your rain gutters professionally cleaned twice a year, but if you notice that your gutters are having a lot of problems in particular, you may need to have them cleaned more often. Working with a professional gutter cleaning company can help to save you time and money as professionals are more often able to provide a complete and thorough clean.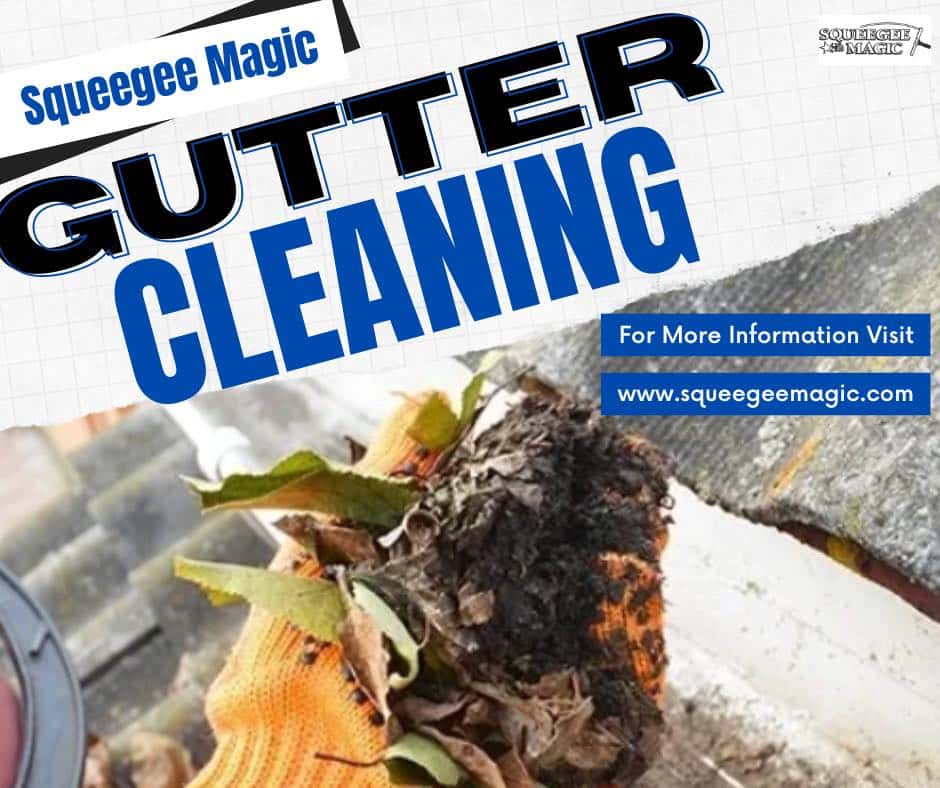 Local. Trusted. Family Owned.
Reliable Gutter Cleaning Company Serving Plymouth, MN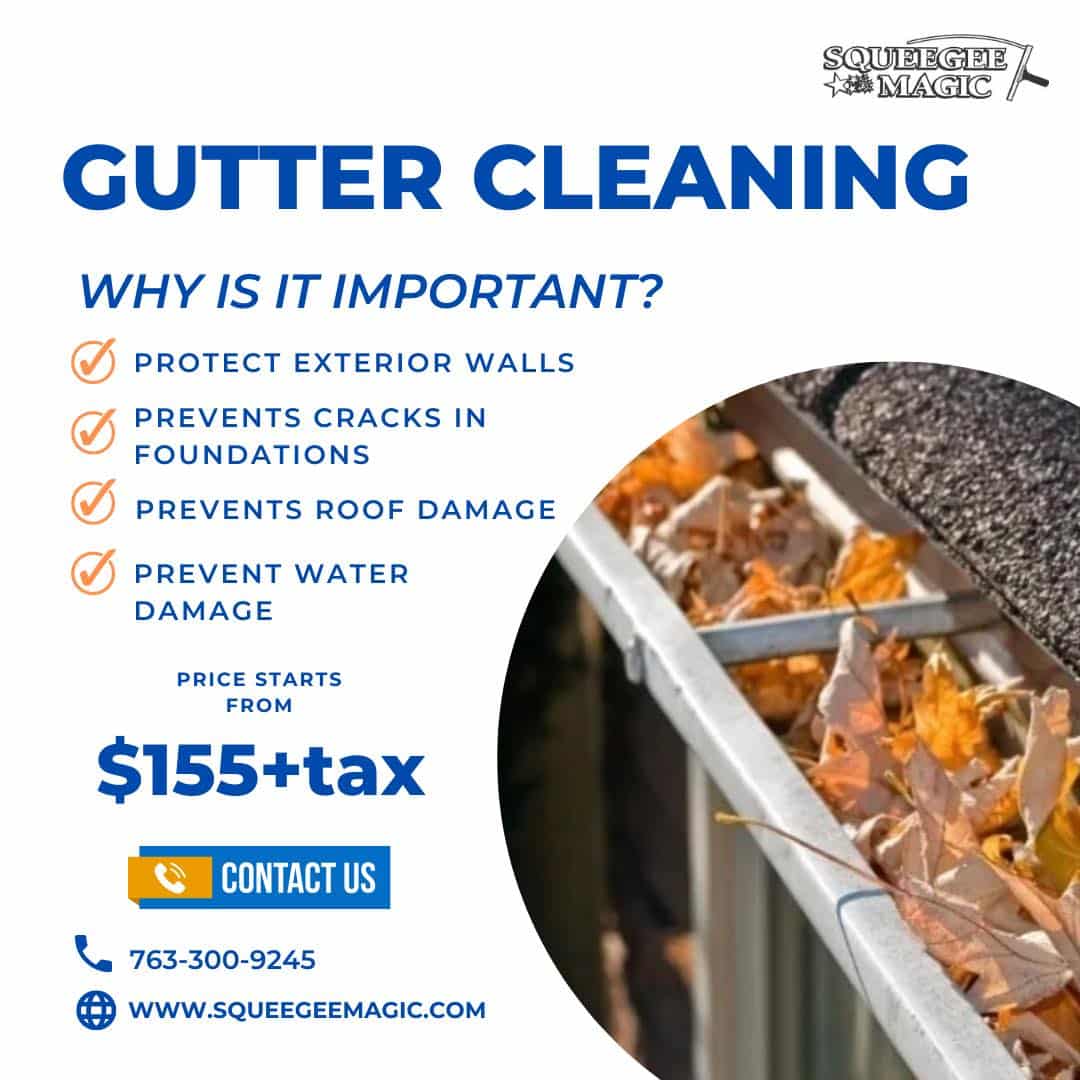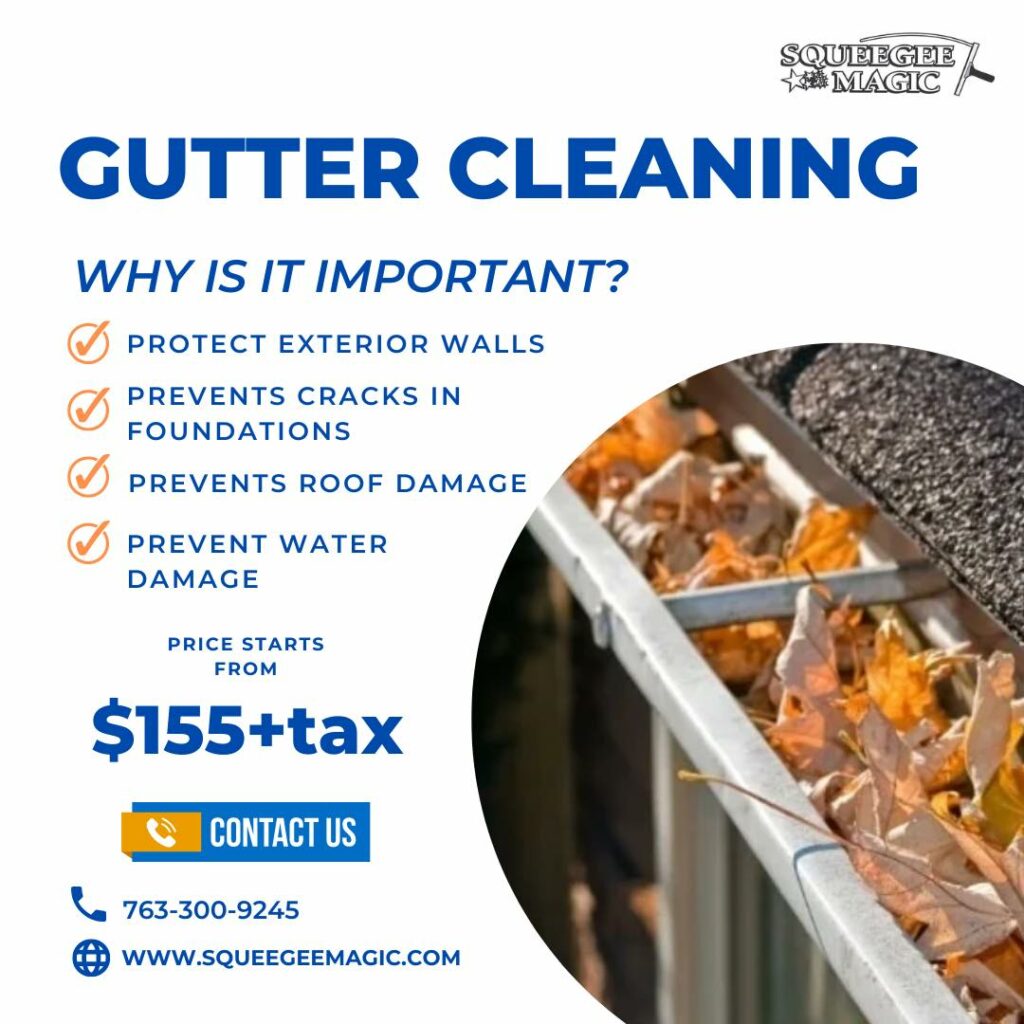 Affordable Gutter Cleaning Solutions for
Your Home or Business
If your gutters have been getting overwhelmed with dirt and debris, it's time to contact an expert gutter cleaning company to help! When you're searching for rain gutter cleaning services in Plymouth, look no further than Squeegee Magic! Our team specializes in getting up close and personal when cleaning gutters to make sure that not a single speck of dirt or debris remains. The gutter cleaning technicians at Squeegee Magic prefer to work by hand, our almost 10 years in the business have taught us that there's no better way to clean out a gutter than to start by hand. ss
We will carefully remove the larger pieces of debris and detritus that have lodged themselves into your gutter, carefully checking for signs of wear or damage as we go. While we remove the chunks of debris, we will also meticulously place all of the material into secure garbage bags so that there won't be any mess left behind on your property once we're done! After we've taken out and secured most of the debris in your gutter, we will rinse them out with clean water to flush out any of the smaller bits that may have gotten left behind. 
By rinsing, our technicians can also test your gutter system to make sure that it has been totally cleaned and working properly. They will also be able to identify any leaks or damage to your gutters that may have escaped a visual inspection. You'll be left with the cleanest gutters in Plymouth, and not a spec of dirt will be left in your gutters or on your property to deal with later!
Schedule Your Gutter
Cleaning Appointment Today!
While gutter cleaning in Plymouth, MNss is often a routine job, when gutters are not cared for over time, they can become a larger problem. If you're not sure what shape your gutters are in, or if you know that you'll need them cleaned, give us a call today for a complimentary service estimate. Our friendly staff will usually be able to provide this right over the phone, although in some rare cases, we will actually need to visit your property to finalize the quote. You can also visit us online to quickly and easily request a quote or book an appointment so there's no reason to let your gutters stay dirty for another day!
We hired *COMPANY NAME* for *SERVICE* and couldn't be happier with their service! From start to completion they were professional, on time, friendly, and were a pleasure to work with.
We couldn't be happier after the *SERVICE* service from *COMPANY NAME*. We will definitely be hiring them again in the future.
*COMPANY NAME* did an amazing job on our home. We would definitely recommend this company to anyone looking for professional *SERVICE*!
I highly recommend *COMPANY* to anyone who's looking for *SERVICE*. They were very thorough and reasonably priced as well!